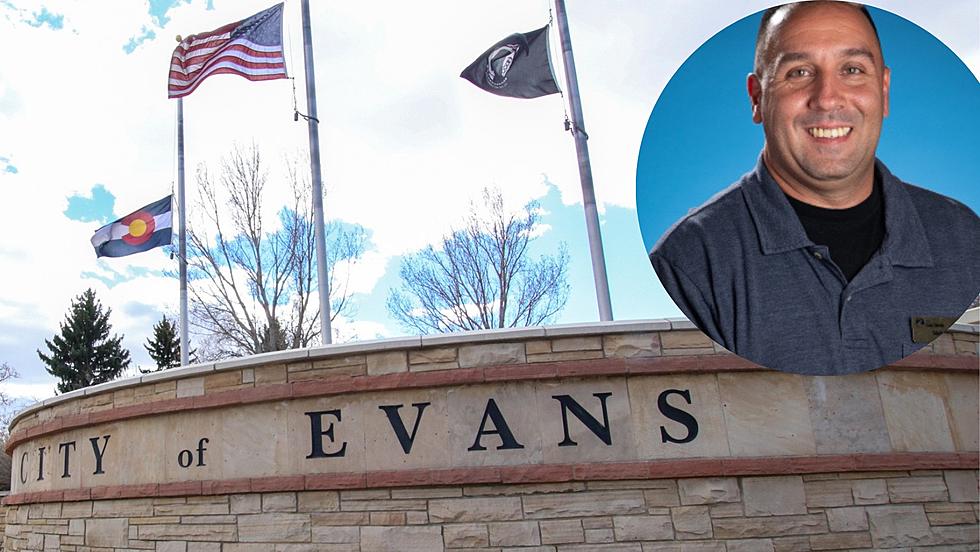 City Of Evans To Swear-In New Mayor This Week
Mark Clark via City Of Evans/Facebook
The City of Evans, CO is getting a new mayor.
According to the Greeley Tribune, Mayor Pro-Tem Mark Clark will be sworn in as the official new mayor of Evans on Tuesday, Apr. 19 as current Mayor Brian Rudy leaves the council due to term limits.
Clark was declared mayor for a two-year term with the cancellation of the city's regular election on Tuesday, April 5 due to a lack of candidates, the Greeley Tribune said.

About Mark Clark
According to the City of Evans official website, Mark Clark, along with his wife Maria and their two sons have lived in Evans, CO for over 14 years.
Clark currently serves as an Active Guard Reservist in the Wyoming Air National Guard with over 16 years of military service; he has deployed to the Middle East and has supported the U.S Forest Service deploying several times throughout the United States to support MAFFS (Modular Airborne Fire Fighting System) Operations.
In addition, Clark is a graduate of Colorado State University in Fort Collins.
Clark's vision for the City of Evans: As per the city's website, Mark Clark's vision for Evans ranges.
Clark believes in and promotes providing the city's police department with an adequate facility, promoting growth and development, a diverse economy, road, and infrastructure improvements, ensuring residents of Evans have access to adequate services and ensuring the City lives within its means without sacrificing customer service.
Mark Clark Clark has served as mayor pro-tem for the City of Evans since 2018; he was appointed to the council back in 2013.
As Clark makes his full transition into his role as mayor, a vacancy will open in Ward 2. According to the Greeley Tribune, the Evans City council will declare the vacancy after a swearing-in ceremony on Tuesday (Apr. 19).
City Council has a work session at 5:30 p.m. on Tuesday, which will then be followed by a farewell to the City of Evans' current mayor, Brian Rudy at 6:30 p.m. and a regular council session/swearing-in ceremony at 7 p.m.
The City of Evans invites the public to attend Tuesday's events in person at 1100 37th St.
10 Greeley Restaurants Highly Rated On TripAdvisor
Hungry in Greeley and can't decide where to eat?
Allow us to assist - Check out the top 10 highest-rated restaurants in Greeley, courtesy of
TripAdvisor.
Looking Back: The Most Memorable Concerts At Greeley Stampede
The Greeley Stampede turns 100 years old this year so we thought it would be fun to look back on some of the biggest shows and biggest stars to ever hit the Stampede stage over the years
More From Wake Up Wyoming