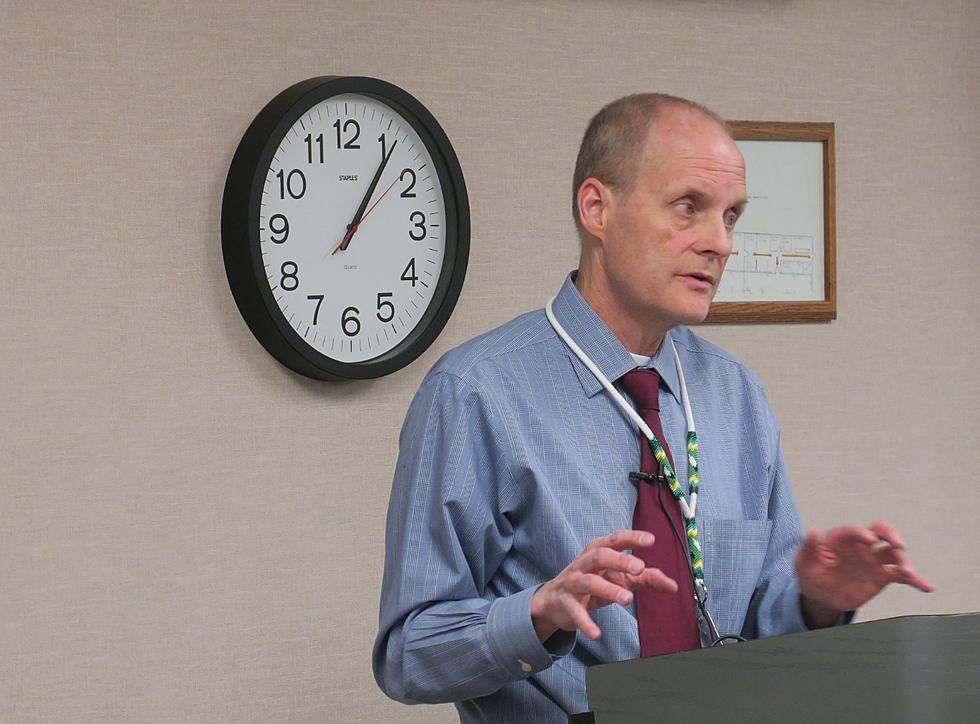 Drs. Mark Dowell, Andy Dunn To Be Honored For Service During COVID Crisis
Tom Morton, Townsquare Media
Two Natrona County doctors who became the face of healthcare in Natrona County at the height of the COVID pandemic will be honored for their service later this month.
On Thursday, Natrona County Medical Society announced Drs. Mark Dowell and Andy Dunn as recipients of the Physician Service Award for 2022. It will be presented April 23.
Dowell and Dunn became prominent faces in the Casper-area healthcare community as COVID surged in Natrona County.

And for that, they received a great deal of intense backlash from some in the community. During a town hall in November of 2020, Dowell — the county health officer — was heckled off the stage. Area health officials were forced to conduct a virtual press conference.
"They were chosen by their peers, in part, due to their exhaustive work during the height of the COVID pandemic as it swept through our community," a news release states. "Despite public heckling, hazing and even death threats, these physicians were committed to the health and safety of our community."
Dunn serves as the Chief of Primary Care for Banner Wyoming Medical Center and also as medical director of Mesa and Sage Primary Care in Casper.
"During the COVID pandemic, he helped develop and run triage and testing clinics for COVID," the release states. "He also helped mobilize other medical providers in the community in a concerted effort against the COVID-19 surges in Casper. We are also grateful for his accomplishments in presenting himself as a public image to communicate the COVID effects on our community."
Dowell serves as the Natrona County Health Officer as well as an infectious disease specialist. He frequently posted videos to social media outlining his thoughts on the COVID 19 pandemic.
Here Are Fire Safety Steps For Your Family
More From Wake Up Wyoming