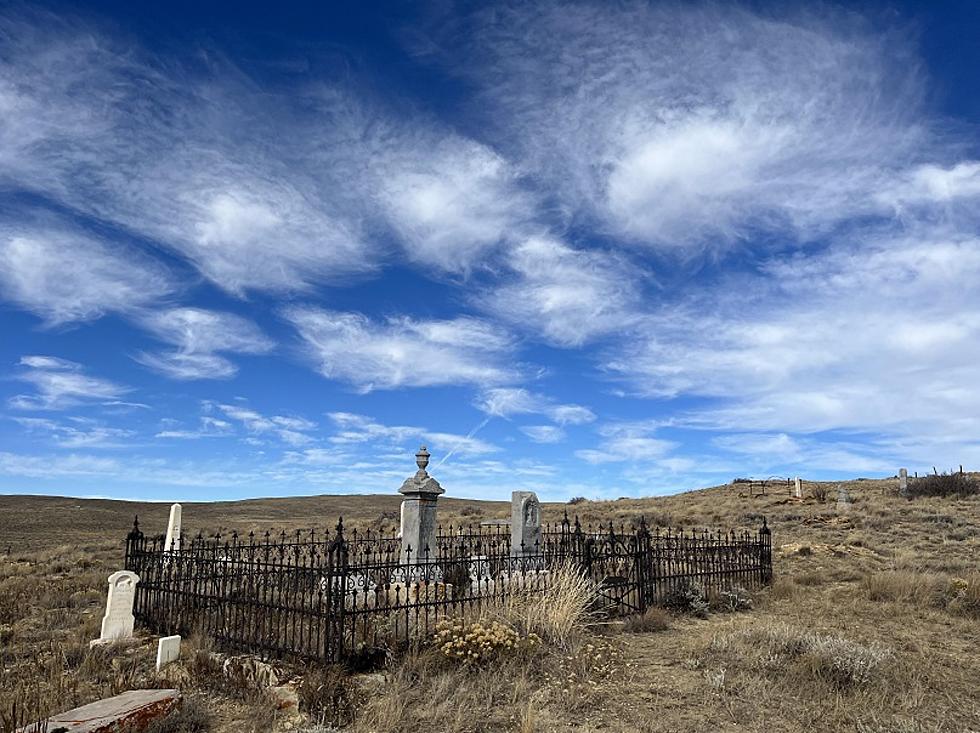 Explore A Nearly Forgotten Wyoming Graveyard
Photo By Tim Mandese
This graveyard sits along a highway that was once the first highway to run coast to coast, right alongside the first coast-to-coast railroad.
But now that highway is an almost forgotten bypass, and the graveyard along with it.
Down what was once a well-traveled dirt road is the leftovers of a Wyoming town.
Over the hill lies this desolate cemetery.
Someone is still tending to these graves.
Almost Forgotton Wyoming Cemetary
Gallery Credit: Glenn Woods
The Old Gold Rush Town Of Atlantic City Wyoming
Gallery Credit: Glenn Woods
More From Wake Up Wyoming