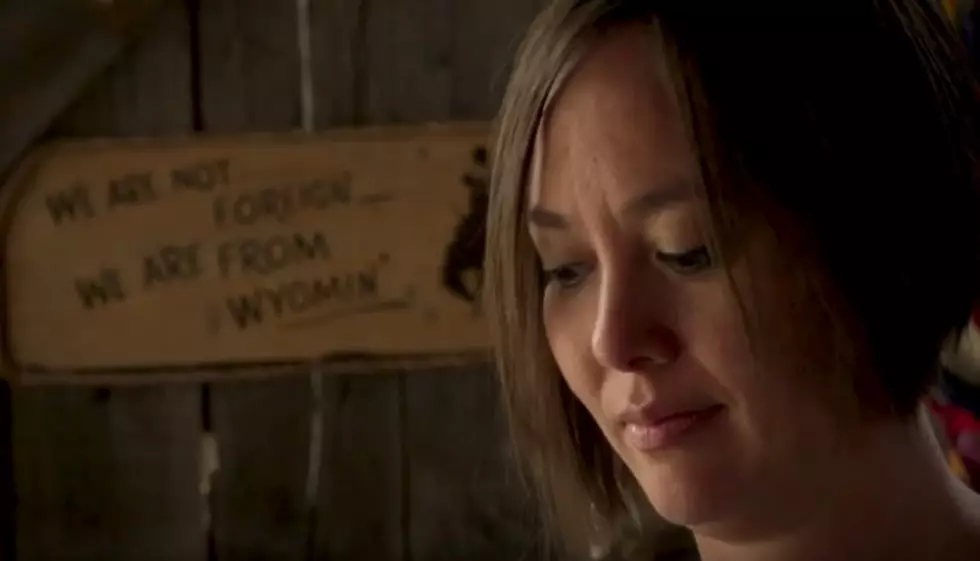 Family History at Heart Mountain Brings Wyoming Woman Full Circle
University of Wyoming, YouTube
Between 1942 and 1945, some 14,000 incarcerated passed through the confinement camp. With many of them staying for the entire three years. At its peak, the population was 10,767.
As part of their "The World Needs More Cowboys" video series the University of Wyoming told the story of 4th Generation Wyomingite and Japanese American Aura Newlin.
Her Grandmother was interned at the Heart Mountain Relocation Center and her family went on to stay in Wyoming.
Newlin went on to attend the University of Wyoming and because of her connection to Japanese culture and history created her own study program. She graduated with a degree in Ethno Musicology.
In a journey that she herself refers to as "coming full circle", she now lives in Powell, Wyoming (the town located near Heart Mountain) and is an assistant professor at Northwest College.
Newlin is also part of the Heart Mountain Wyoming Foundation which strives to "preserve and memorialize the Heart Mountain World War II Japanese American Confinement Site and the stories that symbolize the fragility of democracy."
It's inspiring to hear how Newlin combines her family's history and experiences to create a life she loves here in Wyoming.
I've really been able to come full circle and feel really fulfilled and whole by folding all these life experiences together.

 
More From Wake Up Wyoming