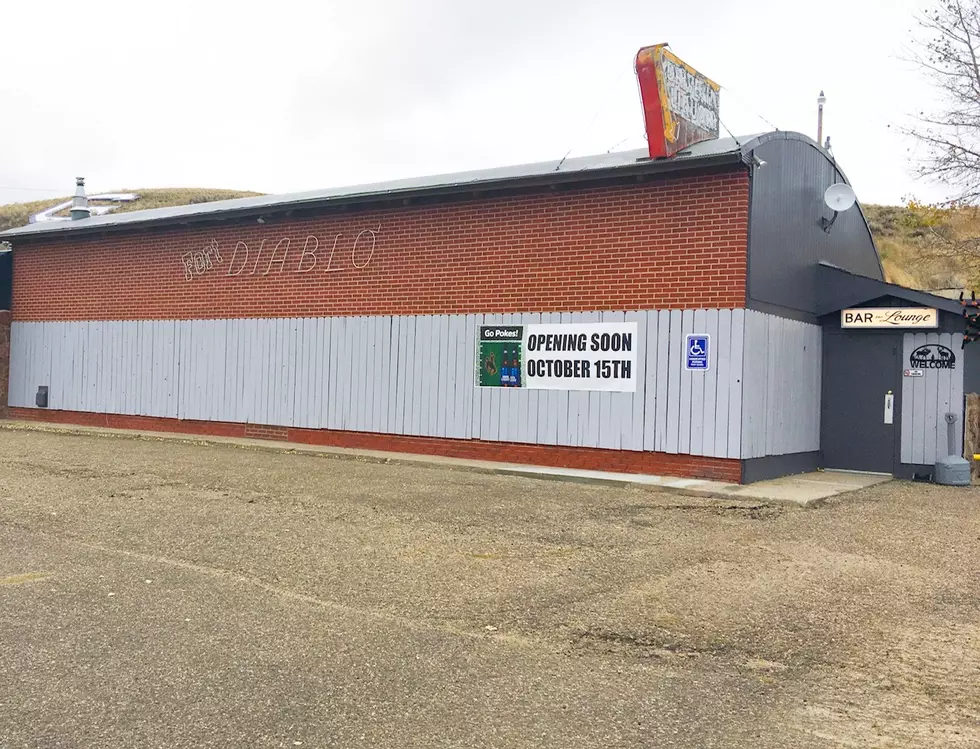 Glenrock's Fort Diablo is Open For Business Again
Photo Credit Lori Porter
This family-run business has been a part of Glenrock's history for almost two decades, and its recent closing was met with disappointment from many community members.
Glenrock is a small Wyoming town with fewer than 3,000 people and because of this, its dining choices are a bit limited.
The closure of Fort Diablo meant that there was one less place for residents to gather to celebrate special occasions, meet up with friends for a drink, or simply sit and enjoy a night of not having to make dinner.
Fort Diablo is owned by Jackie Shank, and Lori Porter is the manager.
When I reached out to Porter and asked why they decided to re-open Fort Diablo she responded "Fort Diablo is a family-run restaurant. The reaction from our community when we closed was surprising and gratifying. After some time, we decided that we needed to regroup, freshen Fort Diablo up and reopen. I'm thankful for the positive reaction we've had and look forward to once again serving great food to our community."
The Dining room will close at 9:00 pm and the bar closing hours will vary depending on the patron's needs.
Fort Diablo is available for large parties and other events.
Fort Diablo is a smoke-free establishment and they offer a variety of foods from Steaks and Sandwiches to Salads.
Cook Judi Simmons is known throughout town for her fabulous Prime Rib, so it's suggested that you make sure you give that particular menu item a try.
When I reached out to my community members on social media they had a lot of great things to say.
Michael said "My dad and I ate there last night. It was great. Great service and the food was awesome. I really enjoyed it."
Kerry as excited as I am, and commented "Omg I didn't realize it was open again!!! I'm so excited to try it!! We needed an alternative option for a nice dinner in Glenrock!!!"
Tracie commented about the Prime Rib  "Went last night! Amazing prime as always! Great job Judy."
If you are planning to drive from Casper or Douglas to eat, I recommend that you call ahead (307)436-2288.
Fort Diablo is available for parties and other events.
More From Wake Up Wyoming