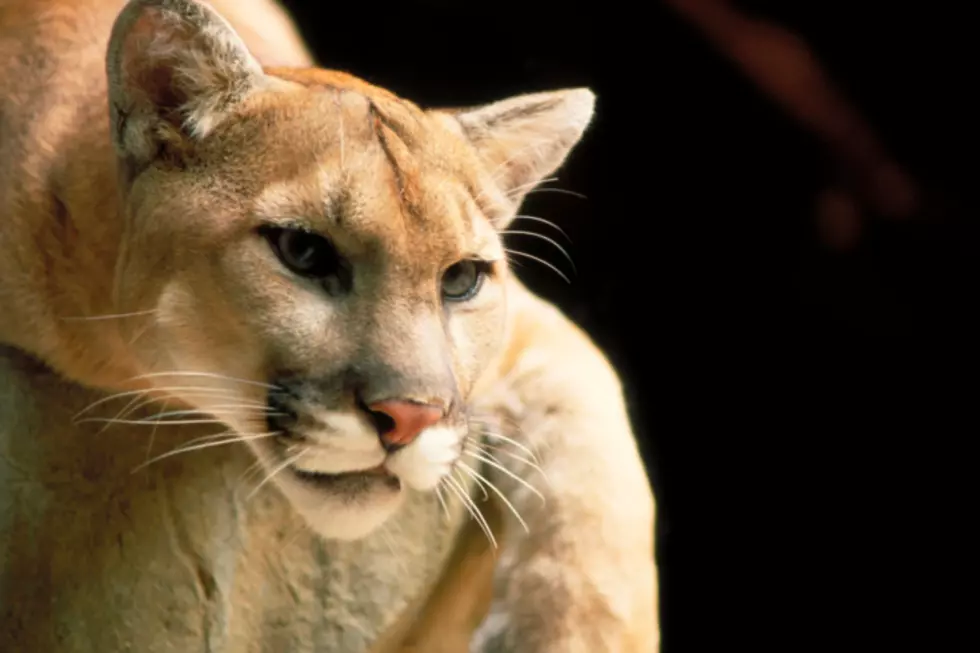 Heroic Family Dog Saves Kids From Mountain Lion In Colorado
Ablestock.com
Always hate starting the week off with bad news and really sad news but at the same time, as upsetting and sad as this is, it's also a story of heroism and just demonstrates on several different levels, how dogs are truly special creatures and often times, better than people.
A pit bull/ chihuahua mix family dog by the name of "Lady" died a hero after she saved the family's children from a big mountain lion recently up in Idaho Springs.
Lady put herself between the mountain lion and the four kids while the father of the kids was in the driveway washing his car while the Mom, Virginia Havens was inside the house.
The dog spotted the mountain lion which was stalking the kids and started alerting everyone:
Havens told CBS 4 :"Lady was doing her thing, barking, you know, posturing for defense and she took off the opposite direction here just to circle back to get momentum for her charge"
After getting the kids safely inside, the mountain lion locked the dog in its jaws and by the time authorities arrived to help, after firing several non lethal rounds at the mountain lion and it finally letting go of the dog, it was too late.
Havens said:
"I'm like 'Oh my God! She's ok! She's alive!'" Havens said. "I'm calling her and she trots back up the back slope to the back door but when she gets to the door I scream."

"She is just a bloody mess. Her eye is bulging, she is labored breathing, she has a hole in her skull,"
So sad to hear that as valiant as "Lady" was in her defense of her family, she had to be put down due to the injuries the dog suffered from the mountain lion.
UP NEXT: Check out these 50 fascinating facts about dogs:
gallery galleryid="50:513496" galleryindex="0" gallerytitle=" 7 Animal Shelters of Fort Collins"]
More From Wake Up Wyoming