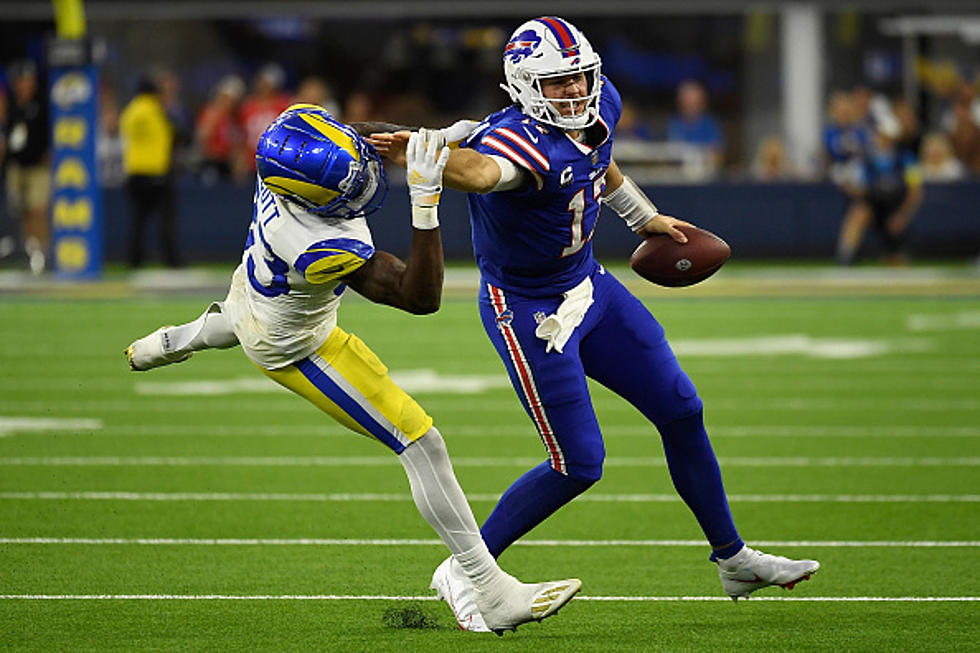 Josh Allen Has a Crazy Streak Right Now: Leads the Entire NFL
Getty Images
Remember when Josh Allen came out of college in 2018? He was easily the most scrutinized quarterback prospects in NFL history when he declared for the draft.
Allen spent three seasons at the University of Wyoming and was considered an inaccurate, raw quarterback with huge upside. He had "bust" written all over him, according to experts and fans, but the Bills proved Allen was worth the risk.

Allen improved his footwork and retooled his mechanics with the help of quarterback guru Jordan Palmer and the Bills coaching staff, which included Brian Daboll and Ken Dorsey.
Since 2020, Allen has been one of the best quarterbacks in the NFL. He's a threat rushing and passing, which might make it seem as if he would get injured so much. He puts his body in harms way because of his rushing and the sheer number of times the Bills pass the ball.
However, did you know the opposite is true? Allen not only hasn't been injured much since his rookie season, he has the current active streak for most consecutive games started at quarterback in the NFL.
The streak is at 71 games and dates back to November of 2018 (Allen's rookie season).
Allen has a 22-game lead on the next quarterback on the list, Justin Herbert of the Los Angeles Chargers.
Allen almost missed games in 2022, due to his UCL injury suffered at the New York Jets, but he toughed it out and did not miss any time.
We have to knock on wood, but Allen's proven that he is extremely durable, even with his playing style.
Buffalonians Would Hate To See Josh Allen Endorse These Companies
Best Free Agents Signed By The Buffalo Bills
The Buffalo Bills are gearing up for a run at the Super Bowl next season and some big-time free agents are already reaching out to the Bills looking to join the team. Check out some of the best free agents the Bills have signed in the past.
QUIZ - Can You Name These 25 Buffalo Bills Players?
Alright...Bills Football is here. How big of a fan are you? Can you name of 25 of these Buffalo Bills players?
More From Wake Up Wyoming