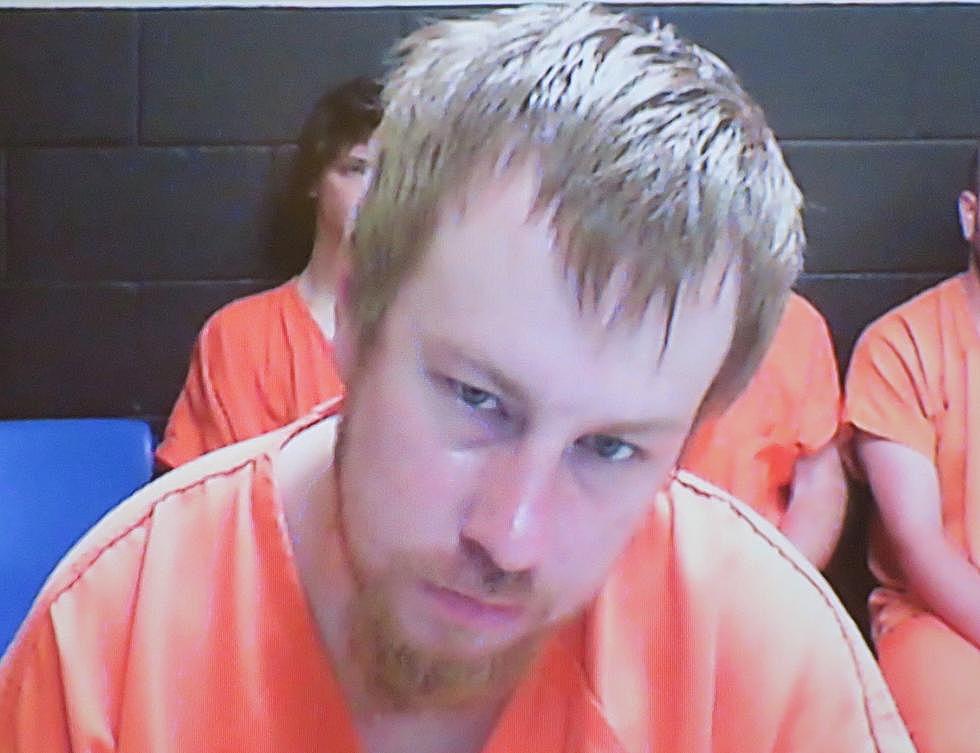 "A Close Call": Natrona County Judge Gives Drug Dealer an Opportunity
Tom Morton, Townsquare Media
A Nebraska man appeared in Natrona County District Court for sentencing today.
Dillion Andrews, 30, was represented by attorney Ian Sandefer.
READ: $65,000 Bond Set for Nebraska Man on Meth, Fentanyl Charges
Assistant District attorney Blaine Nelson reccomended that Judge Kerri Johnson sentence Andrews to 2.5-5 years in prison with 184 days credit for time served.

Nelson said that Andrews accepted responsibility, which is a significant factor in his favor, but Andrews was on probation at the time of his arrest.
"If the court were to be persuaded to give him probation so he can go to treatment, he is a high risk," said Nelson.
Sandefer counter-argued for probation, stating that Andrews' pre-sentence investigation report noted his client's mental health challenges, including PTSD and ADHD. He told the court that Andrews' father was killed in a drug deal when he was only one year old. His step-father left when Andrews was ten.
Sandefer continued, Andrews has family incarcerated for drug-related charges, he has cousins who have been sex trafficked and are living on the streets. Sandefer asked that his client be sent to in-patient treatment so he might have a chance at beating his addiction.
Judge Johnson told Andrews, "It's a close call, but I'm going to give you an opportunity."
She sentenced him to 4-5 years with credit for time served, suspended in lieu of 3 years supervised probation.
Judge Johnson ordered Andrews to a 3.5 level treatment program, followed by an ACC program.
Andrews is to stay in jail until he can get into treatment.
Casper Restauranteur Offers Sober Alternatives to Classic Cocktails
The Drinkery by Cory offers zero proof alternatives to classic cocktails.
More From Wake Up Wyoming