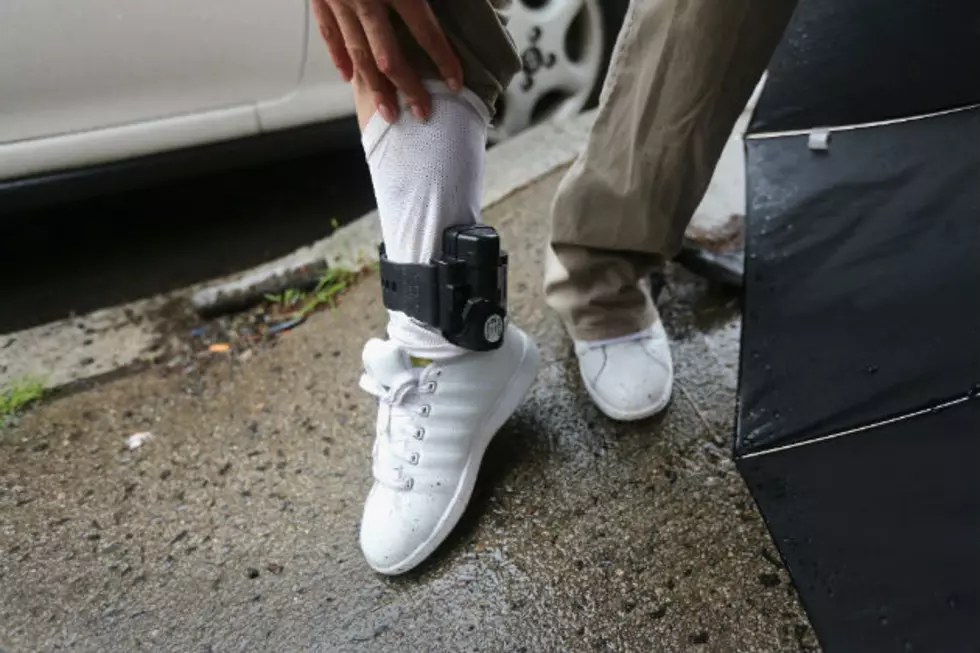 Casper Area Man With Disabilities Gets 10 Years Probation for Child Porn
John Moore, Getty Images
The circumstances of a Natrona County man guilty of accessing child pornography resulted a sentence of 10 years of supervised probation, according to a judge's ruling handed down in federal court in Casper on Tuesday.
Gregory Scott Gage Jr., has experienced depression, anxiety, mental health, autism, developmental disabilities, alcoholism and other issues, his Federal Public Defender Laura Heinrich told Chief U.S. District Court Judge Scott Skavdahl during the sentencing hearing.
But Gage, born in 1993, has made significant improvement since his arrest in August, Heinrich said.
"Mr. Gage had eight months to show what he could do," she said.
He was arrested in August after the Wyoming Division of Criminal Investigation received a tip that he was downloading images of child pornography. He was charged with access with intent to view child pornography and receipt of child pornography. He pleaded guilty to the access count in February and the government agreed to dismiss the receipt count at his sentencing.
Determining the sentence in this case was difficult. (By contrast, Skavdahl on April 13 sentenced Salvador Salas Jr., to 170 years incarceration for possession and five counts of production of child pornography.)
Skavdahl said the guidelines factoring the offense level and Gage's nonexistent criminal history would warrant a sentence of between 63 months and 78 months.
Assistant U.S. Attorney Christyne Martens recommended a lesser sentence of three years followed by five years of supervised probation, but probation alone was not enough of a punishment.
Martens said she shared Heinrich's concerns about Gage's mental health.
However, Martens said the crime involved downloading and often deleting an unknown number of images of trafficked children. She added she never understood the seriousness of the crime until she saw images herself at a training session. "It changed me."
There was no evidence that Gage had any contact with underage children, but the harm to the children in the images was real, Martens said.
Heinrich and Gage went to the podium to speak to Skavdahl, where she recounted his disabilities, his progress with therapy and medication, his job, hobbies, church work, and great support from his family.
Even so, Gage has had a hard time engaging with people and even doing simple tasks most people take for granted, she said.
A just punishment is sufficient, but not greater than necessary, Heinrich said.
If Gage goes to prison, his disabilities and mental health will make him vulnerable to inmates to the point that he would not even understand what they're saying, she said.
Gage, after briefly conferring with Heinrich, declined to say anything to the court.
Skavdahl said the case presented a quandary.
On one hand, he had to consider the images and the quantity of them found on Gage's electronic devices.
Part of punishment is deterrence, and the judge said he didn't want people to think that Gage's conduct didn't have consequences.
On the other hand, Gage has autism and other developmental issues, but he has maintained sobriety, passed a General Educational Development test and has the support of his family, Skavdahl said.
He also acknowledged Gage will be vulnerable in a prison environment.
The judge decided to give Gage credit for jail time served, and ordered him to serve 10 years of supervised probation with the first six months in home confinement with electronic monitoring except for trips for treatment, education and religious services.
Gage will have to register as a sex offender, and his computer will be monitored, Skavdahl said.
He never had any physical interaction with minors, but he will only be allowed to have such contact with family members, Skavdahl said.
"Mr. Gage, I hope four your sake you continue to get treatment and counseling," Skavdahl said. "Don't place yourself at risk in this matter."
Guy in the Chair: A Look Inside the Casper-Natrona County Public Safety Communications Center
For the Casper Police Department and every other first responder agency, there is the Casper-Natrona County Public Safety Communications Center. They are this town's 'Guy in the Chair,' taking calls, directing traffic and, quite literally, saving lives.
More From Wake Up Wyoming