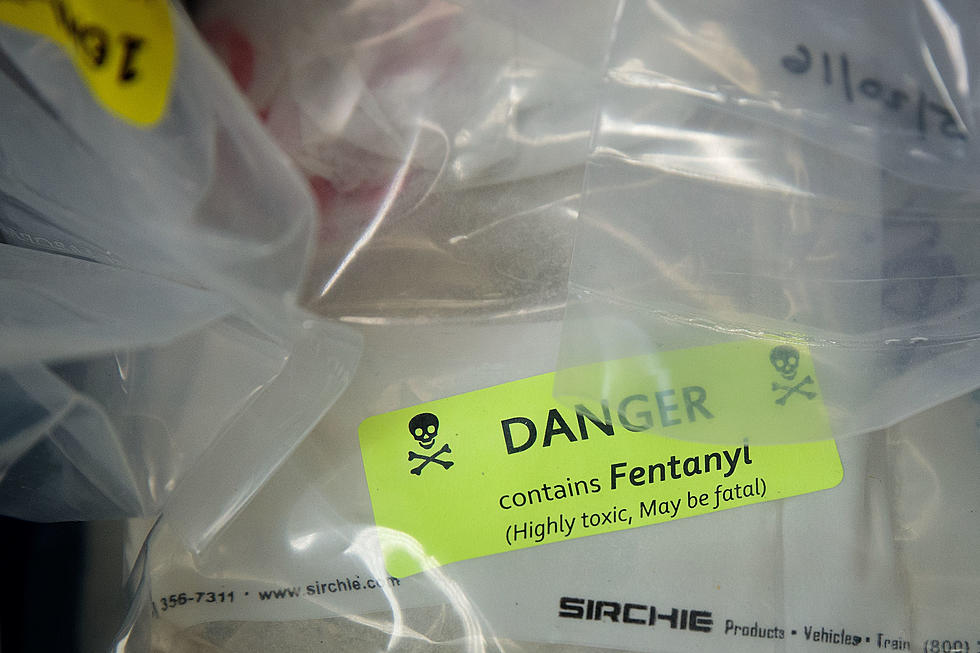 Casper-Area Meth/Fentanyl Dealer Pleads Guilty in Federal Court
Drew Angerer, Getty Images
The second of two people accused of dealing methamphetamine and fentanyl in Wyoming pleaded guilty in federal court in Casper on Thursday.
Tawna Goodwin-McMurry, 43, pleaded guilty to the sole count of conspiracy to distribute methamphetamine and fentanyl during her hearing before Chief U.S. District Court Scott Skavdahl.
Responding to questions from her attorney Keith Nachbar in the plea itself, Goodwin-McMurry said that from February through June 2022 she and co-conspirators distributed more than 50 grams or more of a mixture or substance containing methamphetamine, and more than 40 grams of a substance containing fentanyl.
Depending on the pre-sentence investigation and federal sentencing guidelines including acceptance of responsibility, Goodwin-McMurry could received 30 months to 37 months incarceration, Skavdahl said.
The potential penalties are five years to 40 years imprisonment, a $5 million fine, up to four years of supervised probation after release from custody and a $100 special assessment, he said.
The case started in January 2021 by Wyoming Division of Criminal Investigation, and initially focused on Reggie Dale Nelams, according to an affidavit by a DCI agent that requested an arrest warrant.
DCI agents served a search warrant on Nelams' phone, person and vehicle, and they placed a GPS tracker placed on the vehicle.
They observed his vehicle often traveling to the Denver area to buy controlled substances.
After a traffic stop, agents searched Nelams' vehicle and found more than 400 grams -- 14.2 ounces -- of methamphetamine and more that 130 grams of counterfeit Oxycodone pills containing fentanyl.
After waiving his Miranda rights, Nelams told agents that he bought those controlled substances in Colorado, and that he had been selling them in Natrona County and Riverton to other co-conspirators, according to the affidavit.
A forensic download and review of his phone, agents learned of more than 10 co-conspirators in Wyoming and communications about price, pay/owe ledgers amounts and other logistics about drug distribution.
One co-conspirator was Goodwin-McMurry.
Information in the ledgers in Nelams' phone indicated she bought several ounces of methamphetamine and more than 200 fentanyl pills from him.
After the hearing, Nachbar declined to say what, if any, relationship existed between Nelams and Goodwin-McMurry besides the drug business.
The criminal complaint was filed Dec. 13, the same day arrest warrants were issued for the co-defendants.
They were arrested later that month and had been free on bond. However, Goodwin-McMurry later violated the terms of her release and a Magistrate U.S. Judge ordered her detained.
The grand jury handed up the indictment on Jan. 11.
Nelams and McMurry pleaded not guilty on Jan. 24.
Nelams pleaded guilty on March 8, and Skavdahl scheduled his sentencing for May 31.
Skavdahl scheduled Goodwin-McMurry's sentencing for June 6.
Mending Fences: Natrona County GOP Elects New Leadership, Vows to Move Forward
The ballroom of the Ramkota Hotel was packed on Wednesday night, as the Natrona County Republican Party voted to appoint their executive committee for the next two years.
Casper Jewelry Maker and Metalsmith Displays Discovery Gallery Collection
More From Wake Up Wyoming