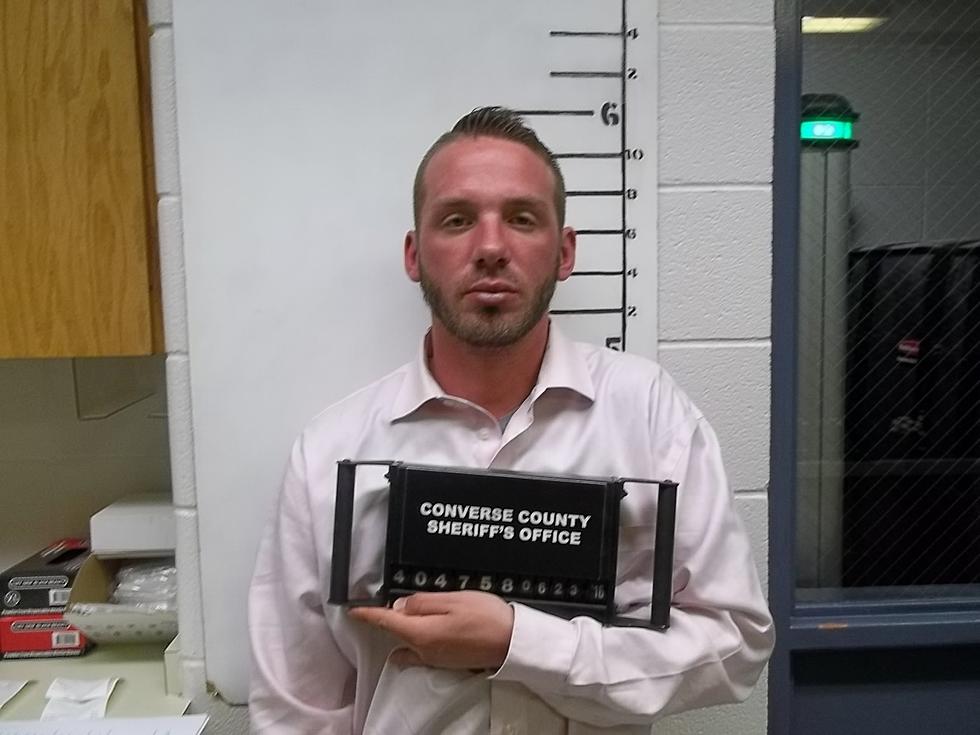 Casper Man Sentenced to Nearly 12 Years for Fentanyl Distribution
Tyler Bressette. Converse County Sheriff's Office.
A Casper man will spend 11 years, eight months in federal prison for fentanyl distribution, a federal court judge ruled Thursday.
Tyler Scott Bressette heard the 140-month sentence handed down by U.S. District Court Judge Alan Johnson in Cheyenne.
Besides the incarceration, Johnson ordered Bressette to be on eight years of supervised probation after his release from custody, pay a $100 special assessment, participate in vocational training or an educational program, and pay child support.
Johnson also recommended Bressette be placed at the federal prison in Safford, Arizona, and while there participate in the U.S. Bureau of Prison's 500-hour residential drug treatment program.
The lengthy sentence is at least partially the result of Assistant U.S. Attorney Margaret Vierbuchen
Vierbuchen asked the court to give Bressette an enhanced sentence if he was convicted of the fentanyl crime. According to federal law, he would receive a mandatory minimum 10-year sentence because he served more than one year imprisonment for previous convictions of heroin distribution and aggravated assault, and those sentences happened within 15 years of the fentanyl indictment.
Bressette's indictment was the result of an investigation by the Wyoming Division of Criminal Investigation, the Casper Police Department and the U.S. Drug Enforcement Administration, according to an affidavit written by a Mills police officer.
That investigation was well underway by November 2021 when Casper police officers arrested Bressette on an unrelated warrant, but found fentanyl pills and a small amount of suspected methamphetamine, according to court records.
Another co-conspirator in this federal case, Chaney Yates Jones, was indicted on Sept. 21, 2022, and charged with one count of possession with intent to distribute fentanyl and one count of being a felon I possession of a firearm.
On Dec. 22, Glenrock resident Jones pleaded guilty to both counts and his sentencing hearing is scheduled for May 25.
Wyoming Highway Patrol Educates Truckers About Truckers Against Trafficking
Have a Dream- Casper Youth on What Martin Luther King Jr.'s Speech and Message Means to Them
More From Wake Up Wyoming