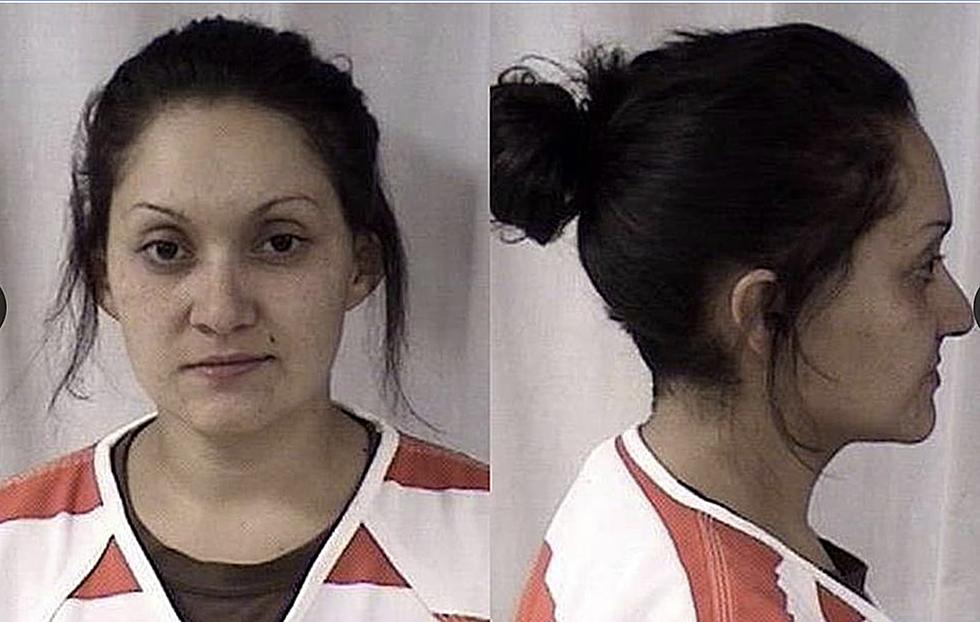 Cheyenne Woman, Who Dealt Drugs in Casper, Sentenced to 6 Years
Breanna Elizabeth Oliver. Cheyenne Police Department
A Cheyenne woman who had a regional drug business including Casper was sentenced to six years imprisonment for two counts to run concurrently, during a hearing in federal court in Casper on Monday.
Breanna Elizabeth Oliver heard the prison time and other penalties from Chief U.S. District Court Judge Scott Skavdahl.
On March 6, she pleaded guilty to one count of conspiracy to distribute substances with mixtures of 500 grams or more of methamphetamine, fentanyl and heroin; and one count of distribution of actual methamphetamine.
The count involving "mixtures" meant that those drugs were not pure; "actual" in the second count means the methamphetamine was pure.
Two other counts -- distribution of actual methamphetamine, and aid and abet; and distribution of actual methamphetamine -- were dismissed at the sentencing.
The first two counts are punishable by up to 10 years to life imprisonment and five years to life supervised probation after release from custody, according to federal sentencing guidelines.
However, the prosecution and defense agreed that Oliver would plead guilty to a "lesser included offense" to the conspiracy and distribution counts. A "lesser included offense" is "a less serious crime that is necessarily committed during the perpetration of a greater crime because the lesser crime contains some of the same elements of the greater crime," according to the Cornell Law School website.
Oliver's guilty pleas to the lesser included offenses of conspiracy and distribution mean that she would serve no more than five years to 40 years imprisonment for each count.
Skavdahl said other penalties include four years of supervised probation after her release from custody, a $500 fine, a $175 payment to a crime victims' fund, a payment of $375 to the Wyoming Department of Health, and a $200 special assessment.
During her change of plea hearing, the judge credited Oliver for taking responsibility for her actions.
Monday, Oliver read a statement to the court saying she has two daughters, and was ashamed of her drug and alcohol addictions. She has received support from Celebrate Recovery and Alcoholics Anonymous for achieving sobriety.
"I take accountability for the things I have done and the people I've hurt," Oliver said.
Skavdahl responded, saying many addicts turn to distribution to support their habits. "That poison is dramatically impacting our state, our counties and towns."
Once Oliver was caught, Skavdahl said she committed herself to recovery and he hoped she can continue to do so for her daughters. Her family -- three members attended the hearing -- also can provide support, adding many people in her position often have no one.
At the end of the hearing, Skavdahl said, "I wish you the best of luck in your recovery," to which Oliver responded, "Thank you, your honor."
The case began in May 2021 when the Casper Police Department and the Wyoming Division of Criminal Investigation began an investigation into the distribution of methamphetamine, heroin and fentanyl in Wyoming, according to an affidavit by a DCI agent.
Agents identified Oliver, nicknamed "Beeps," as a drug supplier in Natrona County and elsewhere in Wyoming, and observed her traveling to Colorado and Arizona.
Can You Identify the Correct Logo from Casper Businesses?
You see them everyday, but can you identify which of these Casper logos are the correct ones? It may not be as easy as you think.
Nonprofit agency Uprising shares information about human trafficking and exploitation
More From Wake Up Wyoming