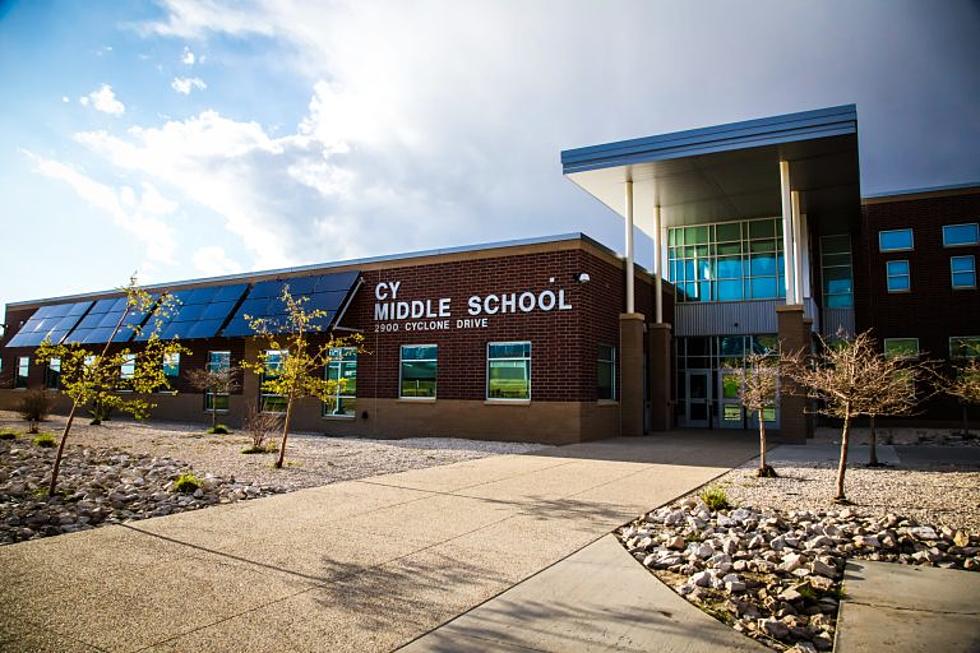 Natrona County School District Disputes Discrimination Lawsuit Claims
Natrona County School District
The Natrona County School District, its board of trustees, superintendent, other officials and unnamed individuals want federal court to dismiss a civil rights lawsuit filed against them by a Native American and disabled former campus security officer for terminating him.
Andy Ready's lawsuit fails on numerous legal grounds, according to the defendants' attorneys Kara Ellsbury and Erin Berry of the Cheyenne firm Hirst Applegate, LLP, in their memorandum filed in U.S. District Court on Tuesday.
"Baseless legal conclusions and flawed interpretations of the law cannot be permitted to go forward," they wrote.
In his complaint filed on April 21, Ready alleged that the District and top officials conspired to violate his civil rights when it fired him shortly after he de-escalated an incident with a violent student in 2022.
He worked for District as a student advocate from 2010 to 2016, then as a campus security officer, and finally as administrative manager from 2019 until his termination in February 2022.
On Feb. 2, 2022, the assistant principal at CY Middle School told Ready to go to a classroom where a teacher ordered a disorderly student referred to as LP to leave for misbehavior.
Ready tried to persuade LP to come with him, but a violent confrontation ensued, according to the lawsuit filed by his attorney J. Kirk McGill of Denver.
Within a day, the District received contradictory reports with the end result being the District ignoring evidence that would have exonerated Ready and eventually fired him.
Ready's attorney McGill analyzed the incident in light of the District polices and found Ready knew of at least a dozen incidents in which White District employees "used significantly more force against a White student, and incidents in which he or other staff members used more force against a student of color, without being terminated."
In their response, the District's attorneys summarized the incident leading to Ready's termination, but did not dispute his recounting of it.
Instead, they  responded that Ready's lawsuit fails for several reasons.
Ready claimed District officials violated the Equal Protection Clause of the 14th Amendment by treating him differently because of his disability. But the defendants are protected by qualified immunity. They cited a court ruling stating, "'[G]overnment officials performing discretionary functions, generally are shielded from liability for civil damages insofar as their conduct does not violate clearly established statutory or constitutional rights of which a reasonable person would have known.'"
Likewise, Ready did not allege the individual defendants knew of his disability or regarded him as disabled, the attorneys wrote.
Ready claimed the District violated his "property interest" in the Due Process Clause of the 14th Amendment, which allegedly protected his employment. But the District's attorneys responded "at-will employees do not have a property interest in continue employment" and that Ready did not cite any state law or other source for that claim.
In another Due Process matter, Ready claimed the a District official and the principal of CY Middle School falsely accused him of assaulting child -- during the incident when Ready grabbed LP's wrist -- and disclosed that to the public when they filed a report to the Wyoming Department of Family Services.
The District's attorneys responded that such information only becomes public when it is disclosed outside state government.
They also responded the District officials were protected by qualified immunity and that Wyoming law requires all residents to report child abuse, even if that resident only suspects a child has been abused.
Ready also claimed his termination has prevented him from finding other employment, but the District's attorney responded that Ready didn't give any facts to support that.
Ready asserted the District retaliated against him, but the District's attorneys responded that he did not allege that or cite any facts to support that in his Charge of Discrimination with the Wyoming Department of Workforce Services and the Equal Employment Opportunity Commission.
The District's attorneys added that to bring such a lawsuit requires a plaintiff to exhaust his administrative remedies, but instead Ready claimed he was discriminated against when he was placed on administrative leave and terminated.
"Accordingly, Plaintiff failed to exhaust his administrative remedies regarding the allegations of retaliation, and his claim related to the same must be dismissed," attorneys Kara Ellsbury and Erin Berry wrote.
Finally, Ready "vaguely asserts" the defendants conspired to deprive him of his right to equal protection of law by withholding video evidence of the encounter with LP, dissuading him from seeking legal council, and terminating him.
The District's attorneys cited the legal requirements for establishing a claim for conspiracy, but Ready's complaint, "is wholly devoid of any facts establishing that Defendants acted in concert with each other."
Natrona County Fire District Celebrates 30 Year Anniversary of Service
It's like they always say, 'Where there's smoke, there's fire.' And where there's fire, there's the Natrona County Fire District. Check out these photos from the NCFD's 30-year history.
More From Wake Up Wyoming