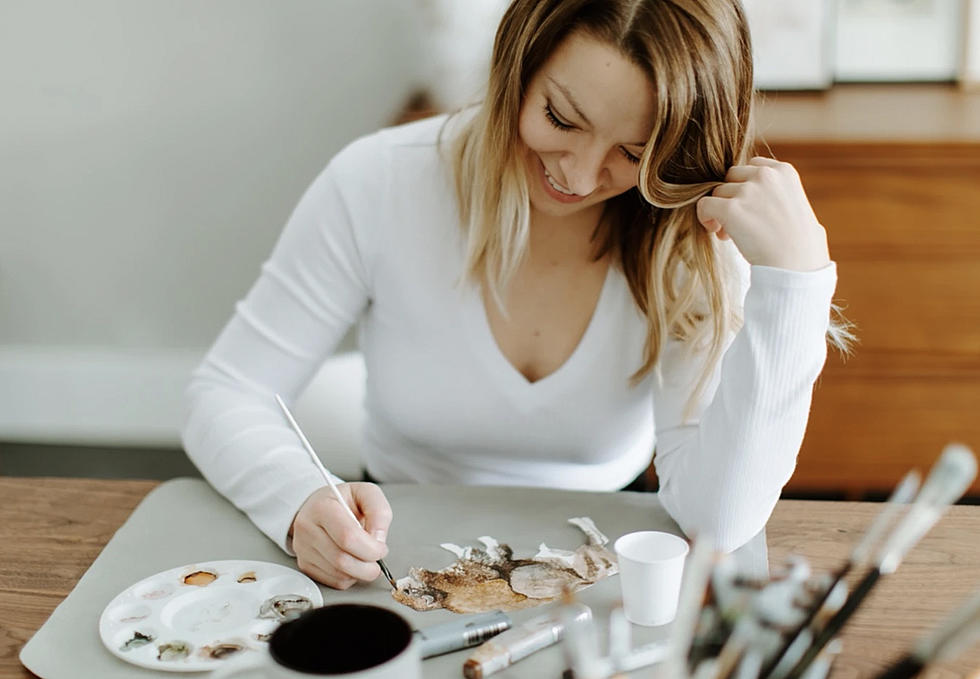 Rocky Mountain Mama Creates Fine Art in Casper
Courtesy
This article is part of a series of write-ups highlighting local artists in Natrona County.
---
Brianna McFarland began dabbling with artwork during her kids' nap time.
Before becoming a full-fledged professional artist, she worked at the bank.
"After creating two beautiful children, I realized that life was too short not to spend more time with them and too short not to do something I was passionate about."
Her first art show was about five years ago at NIC Fest.
Nowadays, McFarland spends her summers traveling through the Rocky Mountains with her family going to different places and showcasing her work.
She tells me her husband is lucky to be able to work remotely, so when the kids are out of school, they load up and explore the country together, always meeting new people.
Being an artist gives her the freedom to spend time with the kids.
They enjoy hiking and rock climbing, and she says her son especially loves fishing.
Raised on a ranch, the South Dakota girl loves nature.
Her affinity for the natural world comes through in her work as well. A quintessential McFarland piece features animals like elk and bison against glossy, mountainous backdrops.
She likes to mix contemporary and traditional styles to create something both subtle and striking.
Many of her pieces are speckled and streaked in gold and silver. She uses alcohol inks and applies resin to the top of her work for a glassy finish.
Like the weather, McFarland draws from a shifting palette: vibrant greens in the spring; shades of gray for stormy skies, and the dramatic shades of winter against a plethora of clean white.
Sitting in Scarlows, she reflects her style in a black sweater and jeans, wearing a simple gold bracelet. A picture of elegance.
With the kids back in school, McFarland has begun the project of 100 "minis" in 100 days.
When she isn't working, the artist says she enjoys baking, and her favorite music is alternative rock. We connect over a fondness for 21 Pilots and Glass Animals.
What was once a hobby has grown into a full-blown profession. She and her family are currently building McFarland a studio in the basement, "but it's been a long process," she smiles. When she first got started, plans for the studio were much smaller. Now, she needs a lot more space.
By the end of spring she will typically have anywhere from 10 to 20 large original pieces along with prints, on both metal and paper, and greeting cards. From now until then she'll work on commission pieces, too.
Packaging is no small feat, much goes into that, too, as she ships her work far and wide.
Ideas come and go fluidly – like so many writers I know, when she gets one she scribbles it down on a receipt (or whatever else is at hand) and that may or may not lead to something down the road.
"I'm never going to be happy doing the same thing," says McFarland. The artist plans to continue growing and evolving and all the while enjoying being with those she loves most.
Read More: Casper Artist Reflects on a Lifetime of Drawing Faces 
Read More: Casper Author, Illustrator and Landscape Artist Fueled by Wyoming's Beauty
The Nest Artist Co-Op Gallery
A Mystical Spot in Casper
More From Wake Up Wyoming