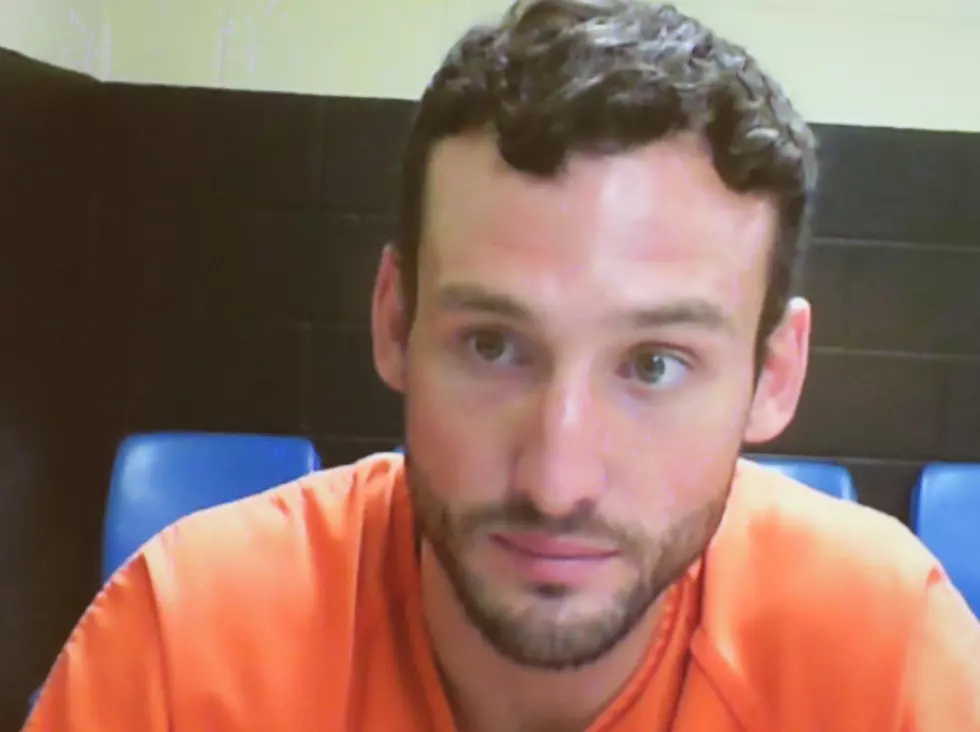 Suspect in August Double Homicide Near Casper Pleads Not Guilty
Luke Young. Tom Morton, Townsquare Media
The Casper man accused of shooting to death of two people --  Kameron Johnson and Acacia Colvin -- in August pleaded not guilty during his arraignment in Natrona County District Court on Friday.
Luke Young, who was 26 when arrested, entered the pleas to two counts of first-degree murder and one count of aggravated assault, District Attorney Dan Itzen said.
In Wyoming, the punishment for first-degree murder is death, life imprisonment without the possibility of parole, or life imprisonment.
District Court Judge Joshua Eames set a 30-day deadline for Itzen to decide whether to seek the death penalty.
A trial date was not set, Itzen said, adding a trial probably will take five days.
The judge will conduct a scheduling conference to set the trial date and other deadlines, he said.
Young was arrested on Aug. 10, had his initial appearance in Natrona County Circuit Court to hear the charges against him on Aug. 25, and was bound over to District Court after his preliminary hearing on Sept. 8.
Arraignments usually are within two months from the time of defendants being bound over for trial.
Young's arraignment on Friday was four months later.
Itzen said Young's defense had asked for additional time from the preliminary hearing to the arraignment.
Young remains in custody on a $1 million cash bond.
=================
The case started in the late evening hours on Aug. 9, when deputies responded to a report of a shooting on U.S. Highway 20-26 west of Casper, and located Colvin and Johnson.
Deputies began looking for Young, who was considered a "person of interest" in the case, but not yet a suspect.
The next afternoon, a resident reported suspicious activity of a person matching Young's description in the area of 7 Mile Road and 6WN Road. Young was taken into custody.
Young had a warrant out for his arrest after failing to return from his place of employment, as he was on a work release program.
The Wyoming Department of Corrections reported he walked away from the Adult Corrections Program on Aug. 4 in Campbell County. He was serving a sentence of three to five years imprisonment for the unlawful manufacture and/or delivery of Schedule I or Schedule II drugs.
After he walked away, he somehow made his way to Natrona County.
Subsequent court document filings detailed the relationship between Young and the two victims. All were involved in drug trafficking.
Nonprofit agency Uprising shares information about human trafficking and exploitation
2nd Annual Casper Police Department Block Party
More From Wake Up Wyoming