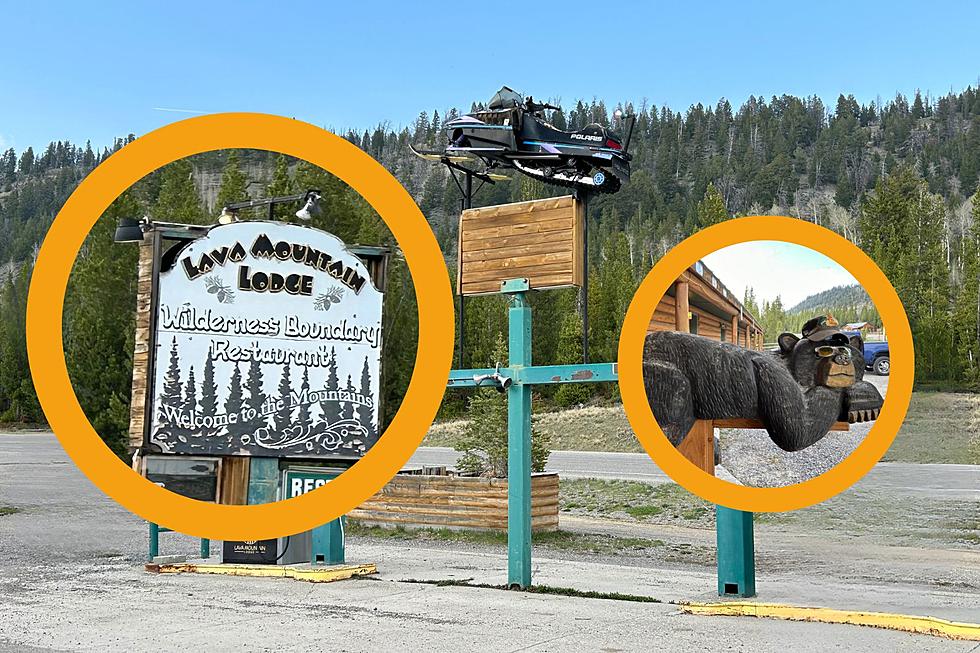 PHOTOS: Wyoming's Beauty Is Outstanding
Drew Kirby, TSM/CANVA
There are many things about Wyoming that I love.
One of those things is the fact that the landscape changes every few minutes. One minute you're rolling through prairie with antelope scattered all over, and the next you're driving next to towering mountains with elk, moose and the occasional bear.
There's also a difference in which side of the mountains you're on. If you're on the east side of the continental divide, the feeling is still laid back and relaxed. The full on tourist season isn't underway, yet.
On the west side, it's full on tourist season. Traffic, congestion, tour buses, groups of tourists enjoying the pleasant spring Wyoming air and opportunities.
Last fall I went to Dubois to check out the National Museum of Military Vehicles and checked out the town for a while. It was a day trip, so I didn't get to explore as much as I would've liked. I knew it was going to be on the top of my spring/summer road trip list. On a whim last Wednesday, I decided it was time. It's road trip season and it's time to get out on the road.
Dang, I'm glad I was able to check it out.
Being there's still snow in some areas of the Wind River and Absarokas mountain ranges, people haven't started filing in for vacation on the eastern side. That means I was able to get a room at the Lava Mountain Lodge with no problem. Travel through the Shoshone National Forest, with no traffic or slow downs. Heck, even the snowmobile rentals and winter sport lodges still had their equipment ready for snow, meaning they're not ready to switch out winter sports with summer sports yet.
If you've never seen these areas during the time that snow melt is happening, the rivers, creeks and other waterways are moving fast, and as the winter is melting away the spring/summer is beginning to wake up. Waterfalls, wildlife and wonderful views are all over the entire area.
Such a cool experience, and one I would recommend to anyone looking for adventure and outdoor fun.
Take a look at some of what the area has to offer.
Photo's of Wyoming's Incredible Northwest Beauty
Incredible Road Trip Across Wyoming
The exploration of Wyoming continues and Drew jumped into the 'Gray Ghost' and set out on a trip to end up in Cody, Wy. Between Casper and Cody there are MANY great places to stop.
More From Wake Up Wyoming