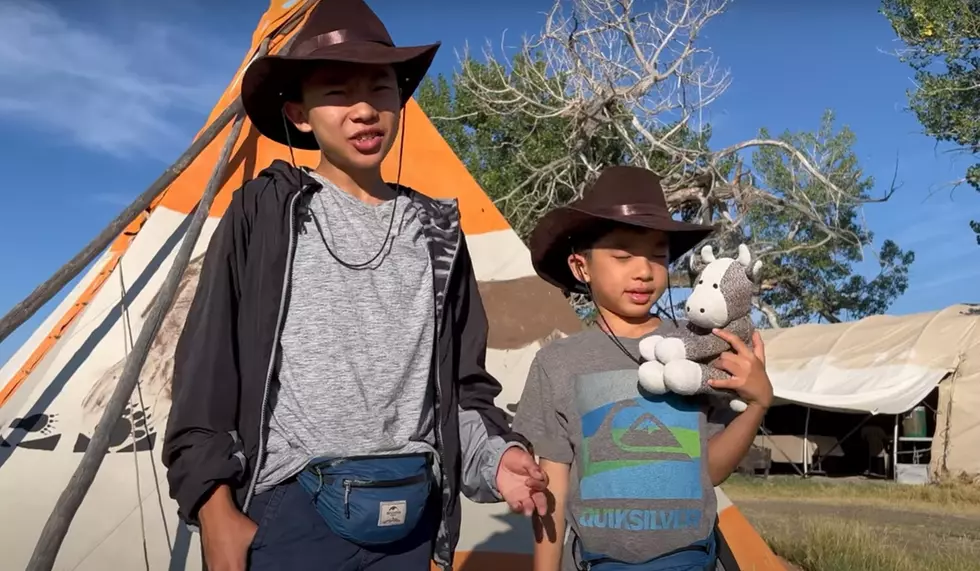 Young Vloggers Show The World How To Have Fun In Casper, Wyoming
Look Who's Blogging via YouTube
Casper is full of fun, family-friendly activities, and that's one of the things we love about living here.
But, it can be hard to decide which ones are appropriate for your kids.
Are they active and need a place where they can roam around?
Or maybe they're Western History buffs and can't get enough of the Cowboy lifestyle.
The YouTube Channel "Look Who's Blogging" is described as "SoCal's favorite Asian family blogger. Based in Orange County, California, we showcase fun places to visit and things to do from the kids' perspective."
They have over 90,000 subscribers, meaning many people watch their videos and love what they do.
This makes it all the more exciting that they recently traveled to Casper so they could show their followers all the great activities there are in our town.
I expected them to go to one or two of our museums, but they went way past that...and covered an impressive amount of activities.
Wyoming Veterans Memorial Museum
The Nicolaysen Art Museum
Bishop House
Downtown Casper
Historic Trails West
National Historic Trails Interpretive Center
Werner Wildlife Museum
Fort Caspar Museum
Morad Park
They went to so many places that it took two videos to show all the fun they had.
I felt like these two did a wonderful job showcasing all the fun things that there are to do in Casper.
I particularly like how lots of these activities can be done year-round, though I am a bit disappointed that they didn't go on any trails or to the rodeo.
I guess they can save that for another video!
16 No Cost And Low Cost Family Friendly Activities To Do In Central Wyoming
When you have children (and especially if you have a larger family) it can be hard to find fun things to do in Wyoming, while sticking to a budget. Here are 16 suggestions that are no-cost or low-cost and all of the activities are located in Central Wyoming.
Here's What You Need To Float The North Platte With Your Family
Are you planning on floating the North Platte River with your family? Here's everything you need to know so you can have a successful adventure on the river.
More From Wake Up Wyoming