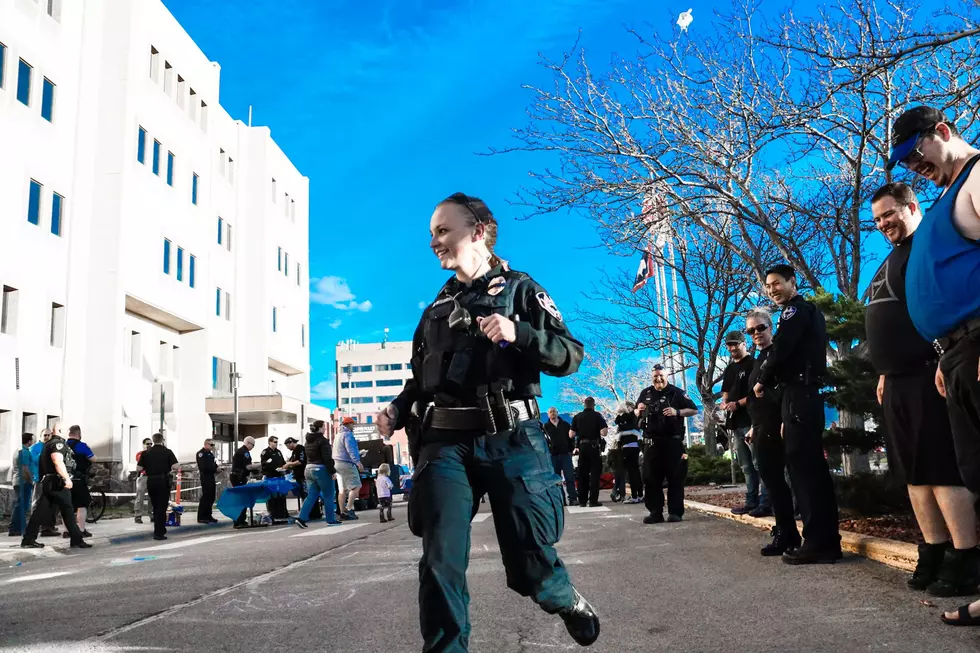 Casper Police Department's Third Annual 'Block Party' Happening on May 16th
Rebekah Ladd - Casper Police Department
Casper residents are going to have another chance to eat, play, dance and party with our local police force.
The third annual Police Week Block Party is taking place on Tuesday, May 16th, 2023, beginning at 5:00 pm and last until 7:00 pm in front of the Hall of Justice, located at 201 North David Street.

This is a free, family-friendly event that gives the community a chance to engage and interact with our officers outside of normal police interactions.
There will be hamburgers, hot dogs, an ice cream truck, Hopscotch/Copscotch, a free throw/basketball competition, Casper Police Department vehicles will be on display, and music supplied by yours truly, DJ Nyke.
National Police Week 2023 is taking place, beginning on Sunday, May 14th, and taking place through Saturday, May 20th.
Blue line ribbons will be available Casper Police Department for community members who want to wear them in support. If businesses are interested in getting ribbons for staff, they can call and talk to the Public Information Officer, Amber Freestone, for a delivery.
Casper Police Week Block Party 2021
7 Hot Sauces We Love In Wyoming
More From Wake Up Wyoming