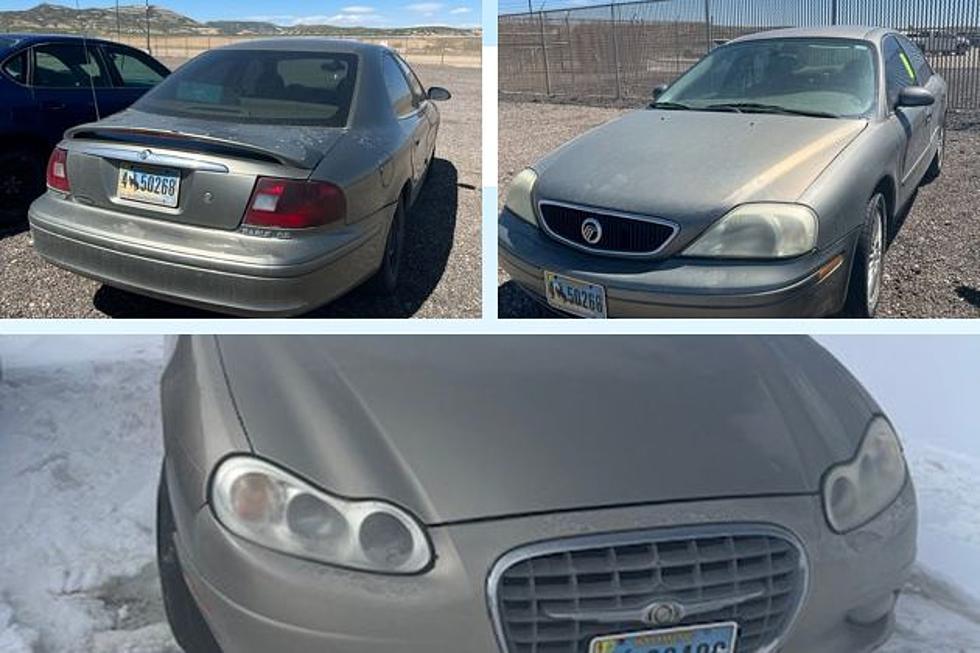 Wyoming Sheriff's Office To Hold Vehicle Auction, Bids Start At $100
Sweetwater County Sheriff's Office/Canva
The Sweetwater County Sheriff's Office will hold a public auction on Tuesday, Sept. 5. The auction will feature abandoned and court-forfeited cars and trailers.
According to the agency's Facebook page, the following vehicles will be available for bids:
- Homemade trailers x 7 (no VINS; starting bid of $100 for each)
- 2005 Chrysler Concorde (starting bid of $100)
- 2003 Mercury Sable (starting bid of $100)
- Marval flatbed trailer (no VIN; starting bid of $100)
Did you know: Our agency occasionally sells abandoned property. After trying to locate the original owner(s), we post notices in public places and publish them in newspapers before the items are auctioned to the public in accordance with Wyoming law. As such, we have no history on any these vehicles and most those those auctioned have no keys. All vehicles auctioned as-is, with no warranties expressed or implied. We reserve the right to reject any or all bids.
Pickup for auctioned vehicles is by Fri., Sept. 8, 2023 during normal business hours, Monday through Friday, 8 a.m. to 5 p.m.; cash-only payment.

The auction will be held on Tuesday, Sept. 5 at 10. a.m. at the
sheriff's office
at 50140B U.S. Highway 191 South in Rock Springs. Gates open at 9:30.
Wyoming Highway Patrol Physical Assessment Testing
The Wyoming Highway Patrol completed physical assessment testing (WYPAT) in the Laramie High School gym. The vigorous test consists of three parts... could you beat the WYPAT record of 3.02 minutes?
More From Wake Up Wyoming