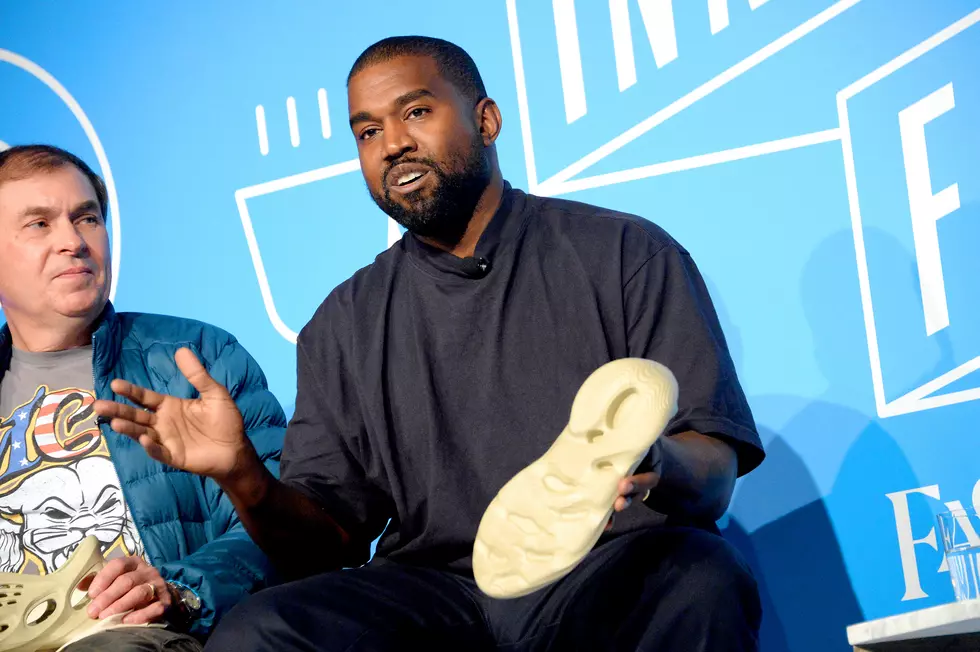 Kanye West Gives Exclusive Preview of Upcoming Opera at Cody High School
Getty Images for Fast Company
Wade French posted the photos (shown above) to his Facebook page along with a detailed message that read:
This guy has been at Cody High School the last two days rehearsing with his 100 piece choir and 50 plus dancers for an opera they are performing in LA this Sunday at the Hollywood Bowl. The opera is called Nebechadnezzar. https://www.forbes.com/…/who-is-king-nebuchadnezzar-and-wh…/

Folks, he's kind, he's down to earth, he's a great musician and so is his group! I spent time around his crew, what talent! Kanye talked to me (I shook his hand). He talked to my students. He let us watch rehearsals as they created music before our eyes. Seriously they borrowed manuscript paper and were writing the opera as they were rehearsing it! They used a lot of our equipment; timpani, vibes, piano, marimba, cymbals, drum set, wood blocks (yep Kanye played my woodblocks with these sticks)! They even asked one of my sax players to sit in and improv with them, Kate Beardall rocked it on her tenor sax!

The highlight was when Kanye, his choir, and his dancers were all in our auditorium and gave my concert band a private performance this afternoon. They gave us all kinds of chills, and Kanye played some new music for us. It was so amazing! I'm a better person today because I met Kanye and his crew, that's what being human is about! I'm glad he's moved to Cody and is becoming part of our community!

We couldn't have phones out or photograph/record anything. So you won't see any stuff like that. But he's legit folks, a super nice guy and his smile lights up the room! They're welcome back here at CHS anytime!
Love him or hate him, it's hard to deny what Kanye has done for the Cody (and Wyoming) as a whole in a short amount of time since officially moving here in September.

Enter your number to get our mobile branded app
More From Wake Up Wyoming