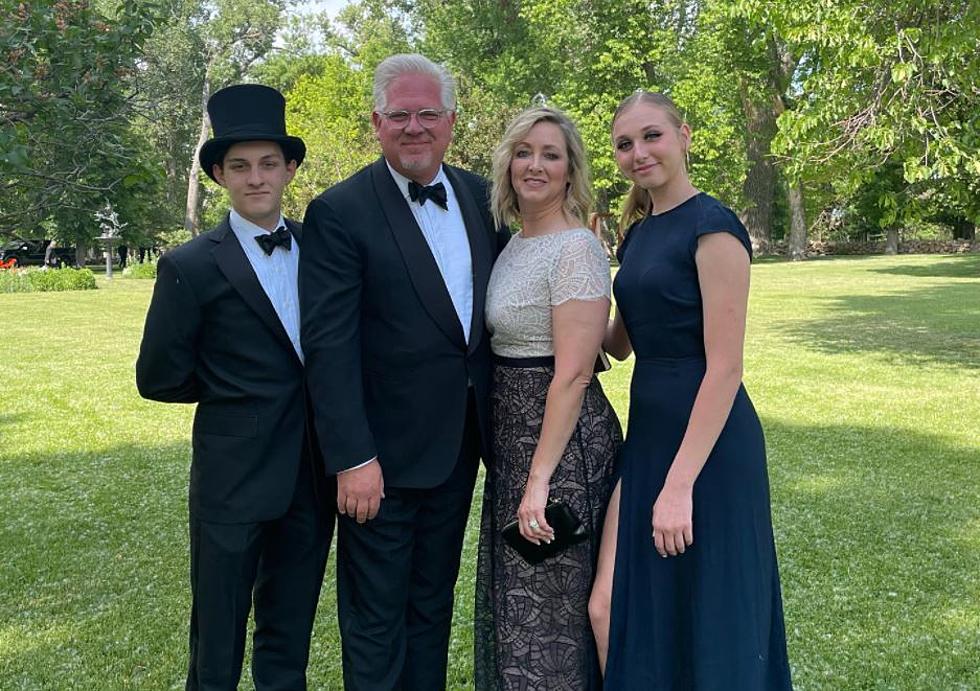 Radio Host Glenn Beck Shares Family Wedding Photos Taken in Sheridan, Wyoming
Glenn Beck via Facebook
Whether it's because Wyoming is the perfect backdrop for a wedding with all of our wonderous outdoor beauty or maybe because we have some of the fewest COVID-19 restrictions, especially when it comes to outdoors events, radio host Glenn Beck was recently in Sheridan, Wyoming for a family wedding.
Beck shared the photos of the special day to his official Facebook page, along with a caption that read:
Family wedding this weekend in Sheridan Wyoming. A few pics of preparing for my "fathers" toast. A stand in for a man I was not qualified to speak for. Other photos of the family on a perfect day.

Beck is the host of the nationally syndicated Glenn Beck Radio Program. The show is featured on over 400 radio stations across the country. He is also the author of six New York Times bestselling books.
You can listen to The Glenn Beck Program on K2Radio, Monday through Friday from 10:00 am until 1:00 pm and Saturdays, 5:00 am until 8:00 am.
MUST SEE: 7 Wyoming Waterfalls Worth a Road Trip
More From Wake Up Wyoming