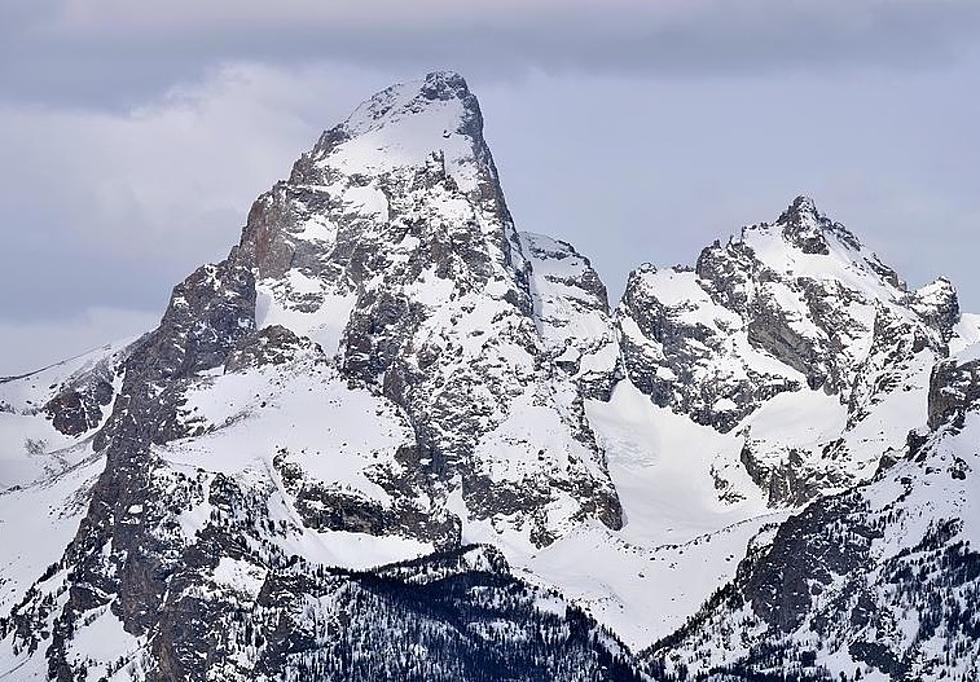 Scandal Could Change The Name Of Teton's Highest Peak
YouTube Screen Grabs
Sam T. Woodring was the first superintendent of Grand Teton National Park.
Recently rediscovered records reveal that a dark part of Woodring's life was buried and kept hidden.
Among the documents are accusations that he molested two girls.
Because of this, there has been a call for the U.S. Board on Geographic Names to rename "Mount Woodring " which is the tallest peak of the Grand Tetons.
In an interview with the Wyoming Truth,  parallels were drawn between the effort and the recent removal of what has been called derogatory and offensive names from geographic features across the country.
Sam T. Woodring served as the superintendent of Grand Teton National Park from 1929 to 1934, resigning after he was charged with a sex crime involving a child. (Courtesy photo from the National Park Service via the Wyoming State Archives)
"I do think it kind of fits into the same context that Secretary Haaland is pursuing," Noble said, "which is just that, if you've got names on the landscape that are connected with really bad things that happened, that they ought to be considered for a change." (Wyoming Truth).
It is not yet known when, or if the proposal to change the name will be taken up.
One suggested new name for the peak would be Raven Peak.
The Wyoming Board on Geographic Names is set to consider the proposal in April.
Do you know how Wyoming's Grand Tetons got their name?
The story makes most people chuckle when they hear it.
But, also, most people like the sound of GRAND TETONS when they say it, so the name has remained.
The Tetons received their name from French-Canadian trappers who approached the range from the west and said they thought the peaks looked like "Tetons" ("Woman's Breasts").
Exploring Wyoming's Alcova River Canyon
Gallery Credit: Glenn Woods
Devils Tower As Seen From The Mother Ship
If you've see the movie (documentary) Close Encounters Of The Third Kind, then you know what it looked like to see "The Mother Ship" descending down to Devils Tower.
But what did it look like from the Mother Ship's point of view?
We don't have any actual photos from the Mother Ship
So we recreated the scene using Google Earth and one Nasa Photo.
Gallery Credit: Glenn Woods
More From Wake Up Wyoming