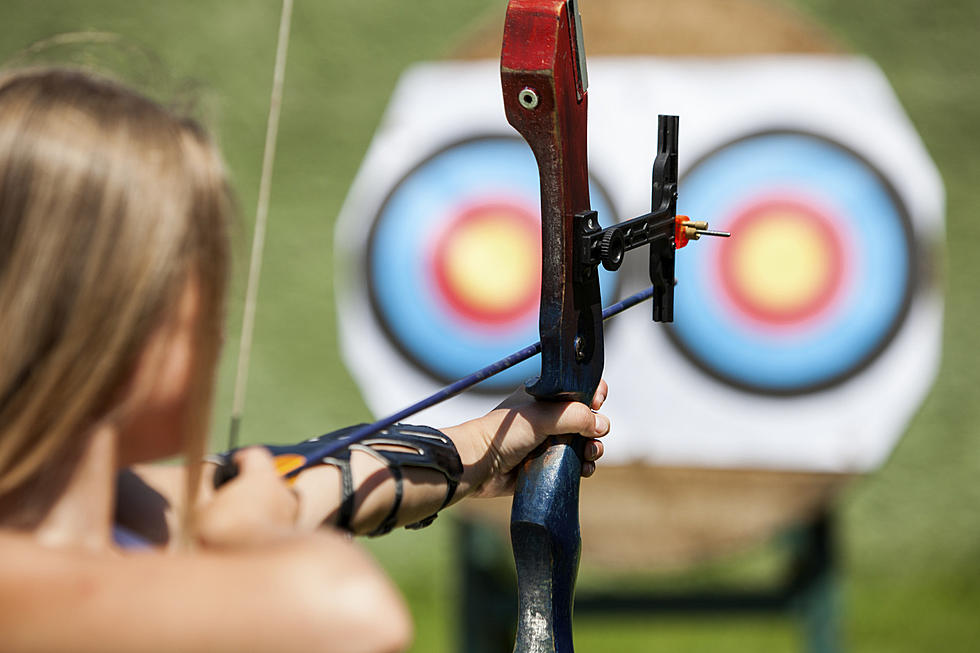 Senator Barasso's Bill To Save School Firearm Safety Classes
iconarts
Sen. John Barrasso (R-WY) has introduced a bill that would block the Biden Administration from withholding federal funds from schools that teach firearm and archery safety.
The Allowing for Recreational Resources for Outdoor Wellness (ARROW) Act to halt actions by an administration.
According to the senator the Biden Administration
"continues its attack on our constitutional rights and Wyoming values."
The Biden Administration tries to use the Bipartisan Safer Communities Act, signed into law last year by Biden, to justify withholding funds from schools that have hunting and archery programs.
The ARROW Act offers protections against the Biden administration and bureaucrats from interfering with archery safety programs in Wyoming and across the nation.
"These important programs help students learn proper firearm instruction and archery safety [and] decrease firearm-related injuries and accidents," said Barrasso. "They also connect our students to the long-standing heritage and traditions of America and the West.

"Our legislation will stop any attempts to block funding for schools with hunter education and archery programs and keep Washington politics out of Wyoming's schools."
The ARROW Act has received support from the Wyoming Department of Education, the Wyoming Game and Fish Department, the National Rifle Association, Backcountry Hunters & Anglers, Safari Club International, and the National Shooting Sports Foundation.
Back in Wyoming the state's school superintendent applauded the bill.
"As Wyoming State Superintendent of Public Instruction, I know how critical these programs are to students in Wyoming and across the country, and this action by the Biden Administration is an attack not only on our important education programs but our way of life," Megan Degenfelder, Wyoming State Superintendent of Public Instruction, said. She applauded Wyoming's senators for defending their school hunting and archery programs.

"We thank Senator Barrasso for his introduction of the ARROW Act and to ensure that archery, hunting, and shooting sports programs remain unaffected in Wyoming schools," Brian Nesvik, Wyoming Game and Fish Director, said. "These programs play a vital role in fostering conservation ethic in our state's youngest citizens and play a valuable role in teaching our youth the value of wildlife and safety."
According to the National Archery in Schools Program (NASP), each year 1.3 million students in over 8,000 schools across the country participate in archery programs alone. (Breitbart News).
The bill cuttently has 22 Senate cosponsors, including Cynthia Lummis (R-WY), Roger Marshall (R-KS), Dan Sullivan (R-AK), Cindy Hyde-Smith (R-MS), Jim Risch (R-ID), Steve Daines (R-MT), Rick Scott (R-FL), Mike Crapo (R-ID), John Kennedy (R-LA), Ted Cruz (R-TX), Roger Wicker (R-MS), Tom Cotton (R-AR), Marsha Blackburn (R-TN), Mike Braun (R-IN), Ted Budd (R-NC), Joni Ernst (R-IA), Deb Fischer (R-NE), Lindsey Graham (R-SC), Pete Ricketts (R-NE), Mike Rounds (R-SD), Eric Schmitt (R-MO), and Josh Hawley (R-MO).
Backroad Up The Bighorns
There are many ways to explore the Bighorn Mountain.
Not all of the backroads are dangerous.
Some are of good quality, and have the best views you'll ever see.
Must Read Books From Wyoming Authors
More From Wake Up Wyoming