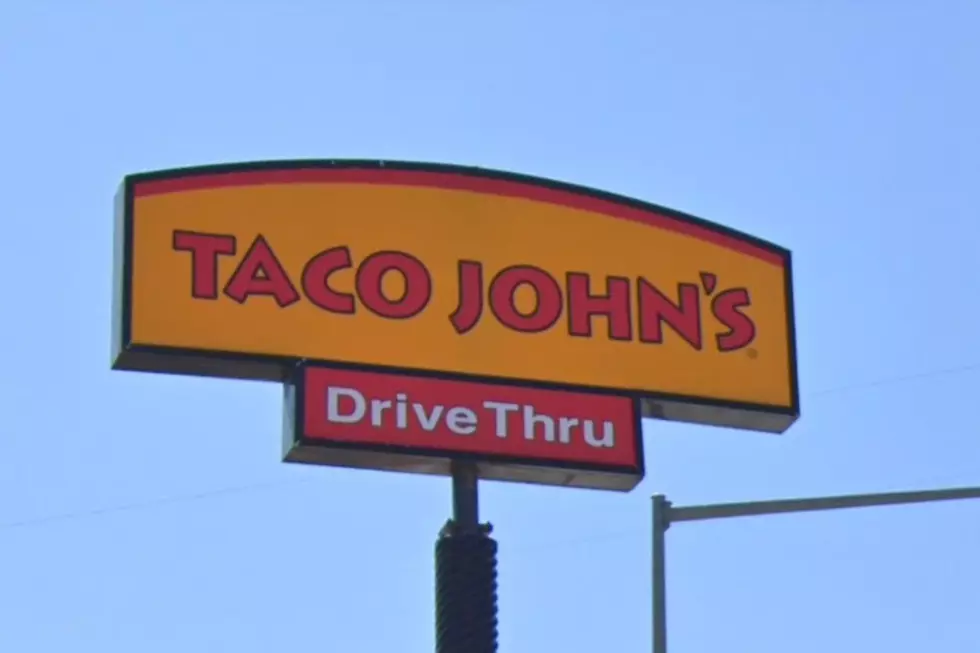 Wyoming's Favorite Fast Food Is Getting A New CEO
Google Streetview
The current CEO of Wyoming-based Taco John's is about to retire.
It's been two decades and Taco John's has established itself as one of the largest Mexican chain restaurants in America.
This happened, in part, under the leadership of Jim Creel who is now retiring as Taco John's Chief Executive Officer.
Creel will stay on as CEO through the end of 2023 while the board of Taco John's International conducts a search for his successor.
Are you looking for a job?
It comes with free TACOS!
Taco John's grew from a single taco stand in Cheyenne, Wyoming, to nearly 400 restaurants in 23 states.
Creel joined the company in 2000 as Director of Technology.
Below is a video on how Taco John's got started.
He was named CFO in 2009.
He was appointed CEO in 2017.
During the pandemic, Creel navigated Taco John's through the safety, staffing, and supply chain issues.
During that time the company actually grew.
From 2020 to 2023 Taco John's opened 37 restaurants, expanding into new markets such as Nashville, Boston, Cincinnati, and Grand Rapids, MI.
Creel also opened the company's new, state-of-the-art test kitchen and restaurant support center in Minneapolis.
"I'm proud of the work we have done over my 24-plus years to make a name for Taco John's and grow this brand across the country," says Creel. "I've worked with many fabulous individuals to get us to this point and now is the right time to transition and let the next set of eyes provide a new vision. I believe in everything Taco John's does and will walk away knowing that we did everything the right way." (QSR).
Ever wonder how Potato Ole's were invented?
During Creel's time as CEO, the company introduced the popular Meat & Potato Burritos, Stuffed Grilled Tacos, and Fried Chicken Tacos.
Creel moved the company to the development of the Taco John's Mobile App.
Tour Wyoming's Greatest Ice Cream Shops
Vintage Wyoming Movie Posters
I love walking down the hallway of a modern movie theater and looking at the old posters of vintage movies.
That got me thinking about old Westerns based on Wyoming. How many of those posters are still around?
Many are, and many are for sale online, if you want to decorate your home, or even home theater, with classic and mostly forgotten movie posters.
Most of these films were made before the era of television. Hollywood was cranking out these things as fast as they could.
The plots, the scrips, the acting, directing, and editing were SO BAD, they were good.
More From Wake Up Wyoming