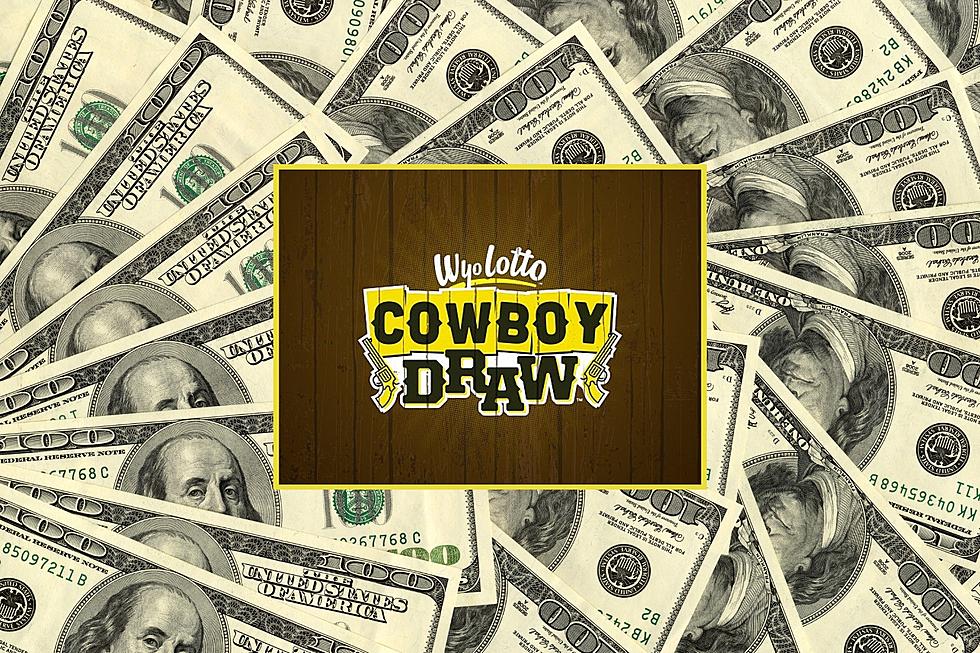 That's a Lot of Money: 'Cowboy Draw' Jackpot Still Climbing
WyoLotto
Canva
The WyoLotto's Wyoming-centric game, Cowboy Draw, has been continuously breaking the highest jackpot record for weeks now. The current estimated jackpot is now at 3.56 million dollars!
The official WyoLotto Facebook page shared the updated jackpot news, along with yet another adorable cowboy kitten photo edit and a caption that read:
HOLD YOUR HORSES - this jackpot just grew again! That's right our historic jackpot just got BIGGER! We had multiple $1,000 winners today from... Ten Sleep, Evanston, Powell, Wheatland, Torrington, Rawlins, Laramie, Gillette, Douglas, Alpine, Rock Springs, Cheyenne, Casper and Midwest!

The next drawing is Monday, April 17th, 2023, at 2:00 pm.
Before the last few weeks, the previous highest jackpot for the Cowboy Draw was $3.3 million back on December 6th, 2018. That winning ticket was purchased at Ridley's Family Markets, located at 300 East Wyoming Blvd. in Casper.
According to the official WyoLotto website, so far, they have given back over $30 million to the state of Wyoming since 2013.
Take a Look Inside: Breathtaking Casper Home Could Be Yours
The Most Romantic Restaurants in Casper to Take a Date
More From Wake Up Wyoming