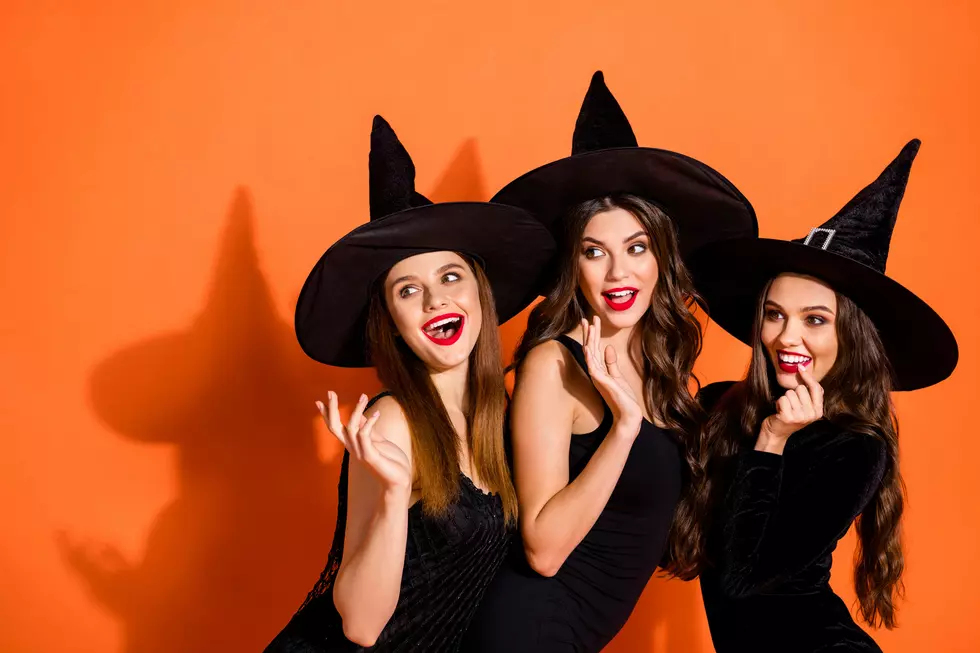 There Are Real Witches Practicing In Wyoming, Here's Where To Find Them
Deagreez
Witches in the "Cowboy State?" OH SURE! We've got just about everything way out here.
Just watch where you travel when you venture into the backcountry and the back alleys.
The Casper Mountain Witches – The ghost of a witch. Back in the the1930s, witnesses began reporting a witch haunting the area near Crimson Dawn road on Casper Mountain. There is an annual festival that draws hundreds of spectators every year on the summer solstice to reenact pagan rites.
The Witches' Circle in Sheridan – Also in the 1930s stories of a mysterious row of columns at the Bellevue Cemetery in Sheridan known as "Witches' Circle". To this day high school students go there at night to scare the hell out of each other.
The Witches of Green River – Green River, Wyoming, residents have often report fires burning in the desert outside of town. Typically, they occur in the fall around Halloween. But not always. Residents believe it to be a secret witch coven.
The Water Witch of Wyoming – Ronnie Nunn was a well-respected businessman in the Casper area, best known for buying an old airfield that later became the town of Bar Nunn, Wyoming. Nunn had an uncanny ability to locate water wells. They attributed his ability to witchcraft.
Many different types of magic have been used in Wyoming, including that of the native "medicine men."
Today there are "rock shops" around Wyoming that deal is occult magic, including tarot card reading and books that teach how to commune with the magic of nature. These things were considered witchcraft at one time.
Some individuals today claim that they practice witchcraft. Maybe they will become part of one of these Wyoming witchy legends at some later date.
Wyoming Ghost Busters
Fall In Wyoming's Bighorns
More From Wake Up Wyoming