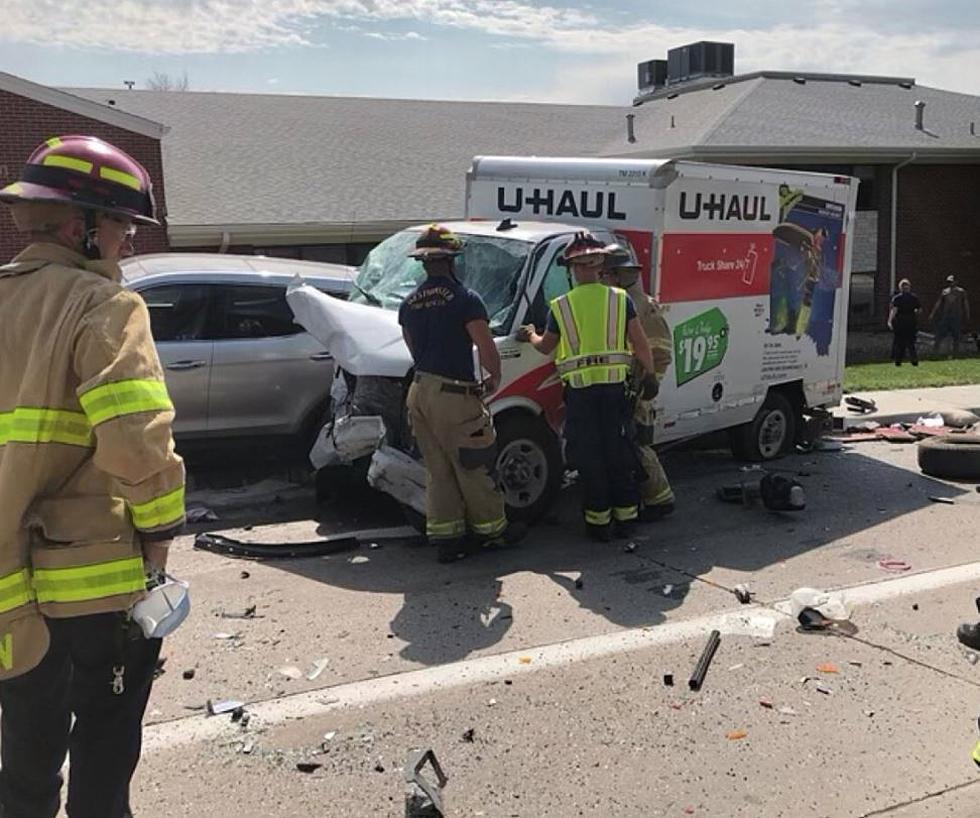 Woman Allegedly Kidnapped In U-Haul Rescued By Thornton Police
Twitter/Thornton PD
A woman that was allegedly kidnapped and thrown in the back of a U-Haul truck is shaken but OK after her kidnapper tried to evade police on a chase that eventually ended in a crash with another vehicle down in Thornton.
According to 9 News and the Thornton Police Department, officers responded to a 911 call about a potential kidnapping, and a woman that was tied up in the back of a U-Haul truck. While that particular report was not true, officers responded and searched for the truck.
The driver of the truck was arrested on the scene, where they found the woman in the back of the U-Haul, but she was not tied up and was actually the spouse of the driver, according to a press release from Thornton PD.
A Thornton Police spokesman also said the woman wasn't in the truck against her will but that she did have a protection order against her spouse.
The spokesman also went on to say there were items in the back of the truck, including clothing and bedding.
This went from initially being a terrifying event to just plain bizarre. I mean...I'm sure being kept against your will in the back of U-Haul during a pursuit from the cops with your crazy significant other behind the wheel wouldn't be a "pleasant" experience, but it's good to know that nothing worse happened in this incident.
Our thoughts are with the woman injured in the truck that was hit by the U-Haul. Reports say that she was taken to the hospital with serious injuries so we hope for a quick recovery for her.
PHOTOS: Worst Northern Colorado Crashes In Last 5 Years
5 Most Dangerous Intersections in Fort Collins
More From Wake Up Wyoming