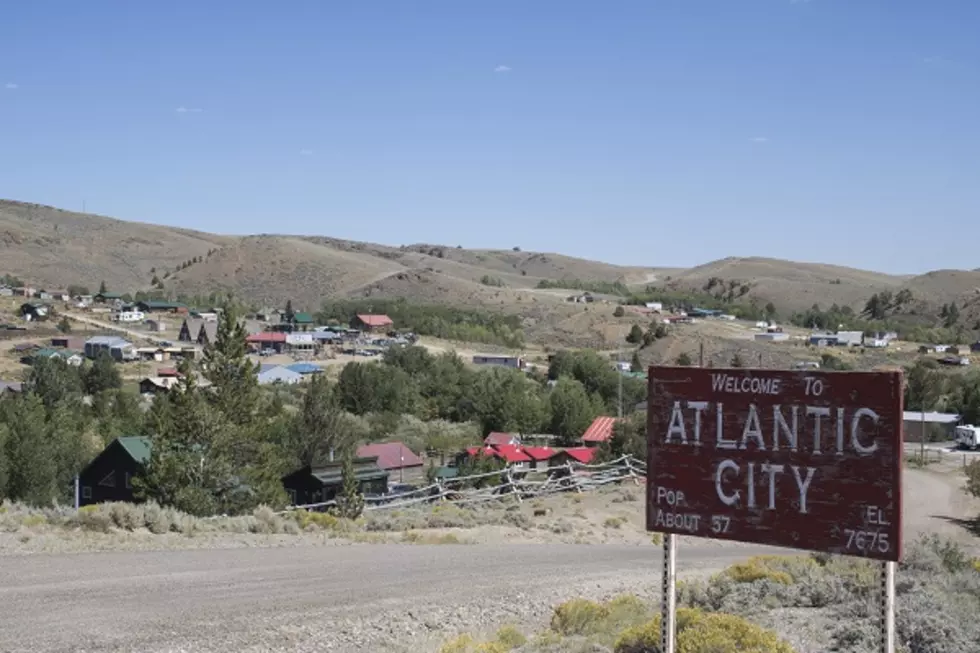 Wyoming Gold Rush Ghost Town Has A Population Boom
Photo By Tim Mandese
A once prosperous gold mining camp, just a camp, yet it was called Atlantic City. No relation to the ocean or the city in New Jersey.
It was one of several gold camps that were outgrowths of nearby South Pass City.
Back in the summer of 1868 prospectors discovered gold near Rock Creek. That started it all.
The mineral-rich quartz vein, they called the Atlantic Ledge due to its location on the east side of the Continental Divide. That's where the name of the town came from. That vein was several feet thick and thousands of feet long.
Word spread and the area filled with miners.
Most of the money to be made was actually in selling to the people who came to look for riches.
That's why three men by the names of Collins, Thompson, and Tozier soon platted the town, sold lots, and Atlantic City was born.
Until a few years ago it was a ghost town. But now it seems to be going through a little boom again.
The Old Gold Rush Town Of Atlantic City Wyoming
THE HISTORY & REBIRTH OF CHUGWATER WYOMING
Look Inside The Saloon At The Virginian Hotel, Wyoming
These photos show a fraction of the history behind one of Wyoming's most famous saloons.
More From Wake Up Wyoming