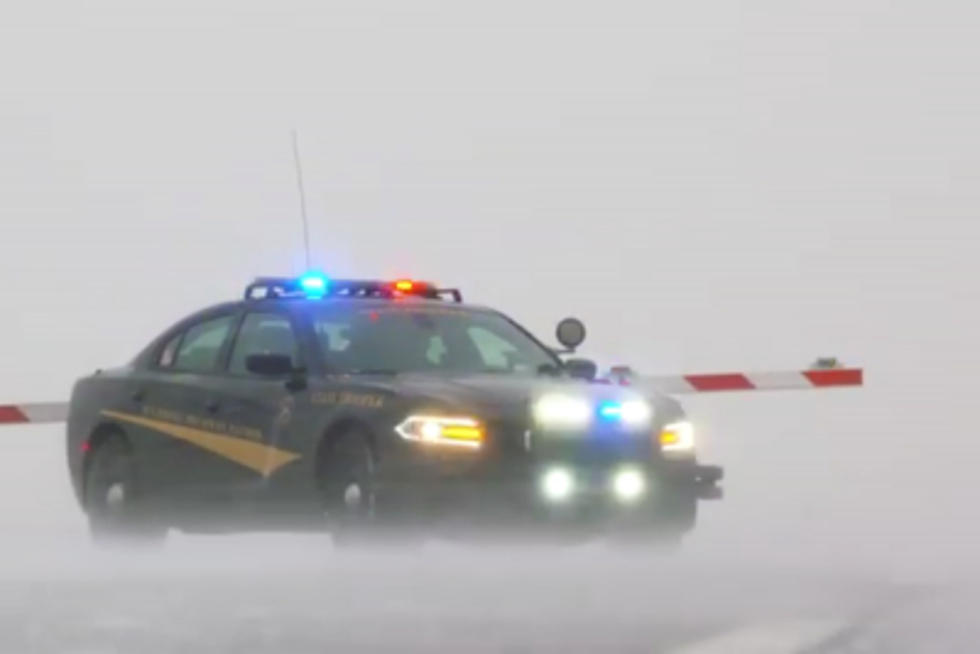 Wyoming Is CLOSED! Road Conditions Wednesday Morning
Wyoming Department of Transportation
How much snow has fallen, and will fall, depends on where and when.
As of Wednesday morning, 3am, most major arteries in Wyoming were closed.
The wintery mix, including how much wind, varies greatly.
In some places, like Wheatland, the wind is almost calm and the snow is gently falling.
Wamsutter and Rocksprings are getting pummeled with winds and heavy snow.
The forecast calls for continued snow and more wind throughout most of Wednesday.
Once again conditions will vary, maybe even greatly, depending on location.
If you're thinking it's okay to go out, double-check conditions before you do. We are not done with this storm.
Interstate 25 in Wyoming is closed. ALL OF IT!
Interstate 80 is closed from Cheyenne to Rock Springs. The last of it between Utah and Rock Springs is open but not advised.
487 -287 and 220 are highways that go north-south up the center of the state. Well, just forget it.
50 and 59 are highways used for Douglas, Gillette, Wright, and Midwest. All closed.
Interstate 90 between Gillette and Buffalo is a no-go.
The same goes for highways 14 and 16, east and west above I-90.
Highways 19 and 270 around Gursney, Lusk, Hartville, and Manville are closed.
20/26 between Casper and Shoshoni is closed.
From here, we wait.
The forecast shows that a lot more can fall between now and the end of Wednesday.
A day of sub-zero temperatures and calm will allow us to dig out.
But then, over the weekend, this system blows out.
When it blows out all of that snow is going to get pushed around and close those Wyoming roads again.
WEIRD Wyoming Snow Drifts April Blizzard 2022
Snow Crushes Wheatland, Wyoming Airplane Hangars
This row of hangars goes back many years. Some history was lost under a crush of snow.
March 21st, 2021. A record-breaking snowstorm had shut down most of Wyoming and was not yet done. Below is a gallery of photos as cleanup continues.
One of the small airports in Platte County, Wyoming is Phifer Airfield on Antelope Gap Road, east of Wheatland. Platte County has the Wheatland airport, along with one in Torrington and Guernsey. They were all shut down in the storm.
More From Wake Up Wyoming