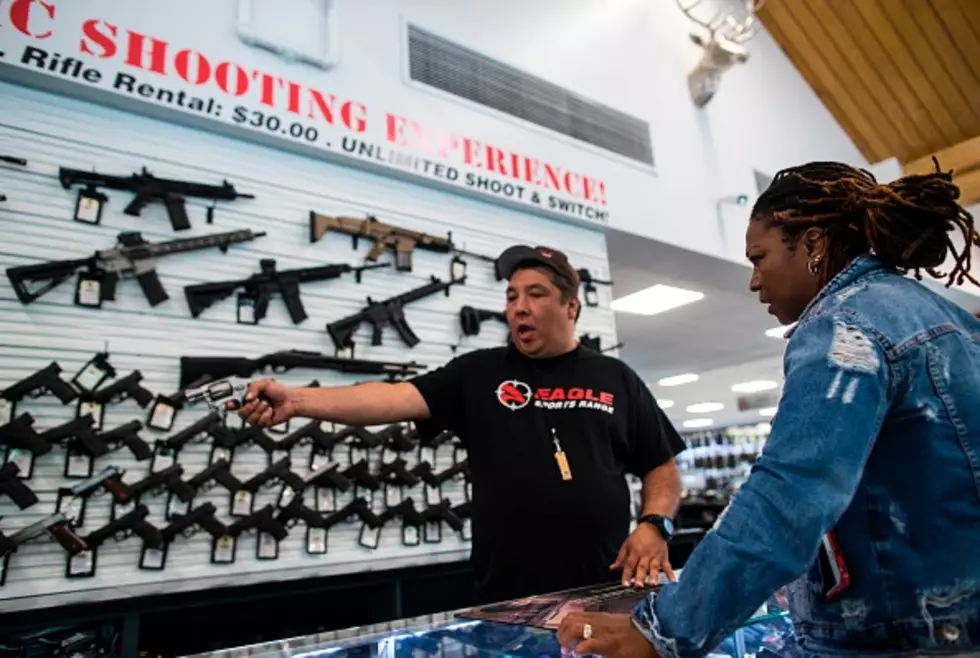 Wyoming May Have 8 Second Amendment Sanctuary Counties Soon
AFP via Getty Images
At last count 7 Wyoming counties have declared themselves to be sanctuary 2nd Amendment counties in Wyoming. Fremont, Niobrara, Johnson, Hot Springs Campbell, Crook, and Sweetwater counties are no all on board.
The Sheriff of Hot Springs County was more than happy to explain why. You can hear his interview at this link.
Wyoming soon might have an 8th county on that list. According to Cowboy State Daily Big Horn County is debating just such a resolution.

C.J. Duncan, the mayor of Big Horn County's seat in Basin, brought the idea to county officials. He said he is concerned that what he sees as an anti-gun sentiment is becoming more prevalent throughout the country may threaten the rights of law-abiding citizens. (Cowboy State Daily).
Mr. Duncan worries about too strong of a resolution causing federal backlash. But the Sheriff of Hot Springs county has a slightly different take. "I will make it very clear that if the feds were to come to Hot Springs County to take your guns, we would expel them," said Kraushaar. "We had the issue before with the BLM. They backed off once they started. So, hopefully, it never comes to that."
The Sheriff of Hot Springs is talking about the feds seizing guns. But the feds can attack in other ways, including holding back federal money for some local projects. Some Wyoming counties seem more than willing to take that risk.
These county ordinances simply state that no county resources will be used to enforce federal rules that are seen as unconstitutional.
If the latest proposal passes that would be 8 out of 23 counties declaring themselves as safe-havens.
8 Roadkill Cookbooks
Now that it is legal to scrape and cook roadkill in Wyoming, you'll need to know how to cook that.
More From Wake Up Wyoming