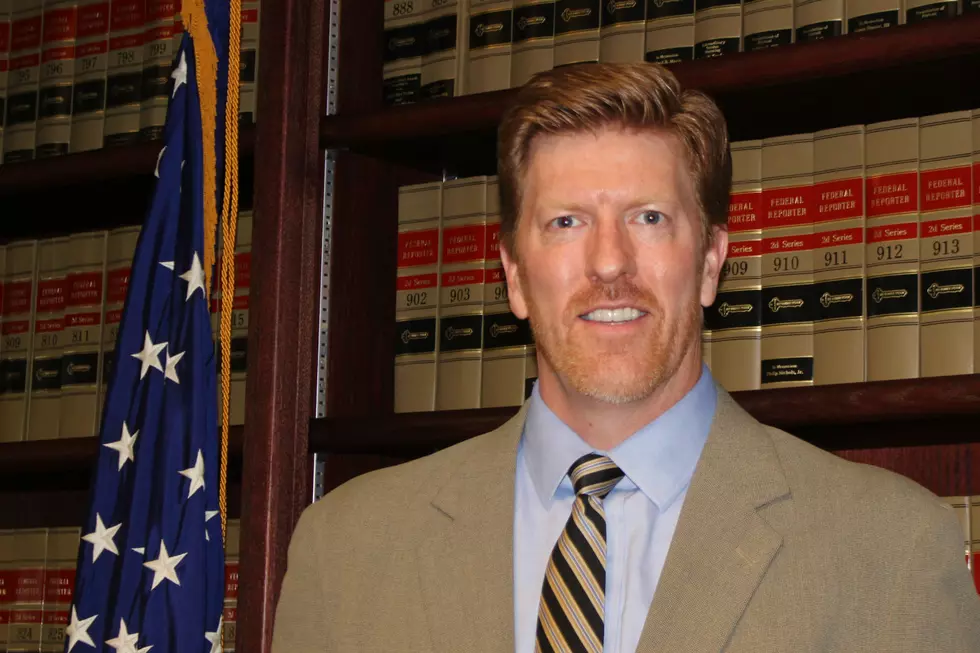 Wyoming U.S. Attorney: Violent Crime Has Dropped Since 2016
Joy Greenwald, Townsquare Media
Violent crime in Wyoming fell substantially, 17%, during the past two years, Wyoming U.S. Attorney Mark Klaassen said in a news release.
"This decrease in violent crimes is a direct result of the hard work and dedication of our local, state, federal and tribal law enforcement across the State of Wyoming, Klaassen said.
Law enforcement agencies in Wyoming submit reports on offenses, arrests, clearances, and other information to the Wyoming Division of Criminal Investigation, which files a yearly report and sends that to the Federal Bureau of Investigation for analysis. The FBI then compiles the Uniform Crime Reporting Index.
The new index for Wyoming showed a 17% drop in violent crime -- homicide, rape, aggravated assault and robbery -- between 2016 and 2018:
Homicides dropped from 19 to 14.
Aggravated assaults dropped from 952 to 722.
Robberies dropped from 57 to 43.
(The news release did not mention rape.)
Wyoming's experience reflects a 3.7% nationwide decrease in violent crime since 2017.
Klaassen attributes the decline to the renewal of Project Safe Neighborhoods, the centerpiece of the U.S. Department of Justice's violent crime reduction strategy.
The project is an evidence-based program that assembles a range of law enforcement agencies, community organizations and individuals to identify the most pressing violent crime problems in the community and develop solutions to address them.
It focuses enforcement on the most violent offenders and works with local prevention and reentry programs with the goal of achieving lasting reductions in crime, Klaassen said.
Attorney General William P. Barr added the Project Safe Neighborhood combines advanced data with local leadership. "U.S. Attorneys continue to focus their enforcement efforts against the most violent criminals and work in partnership with federal, state,local, and tribal police," Barr said in the news release.
More From Wake Up Wyoming