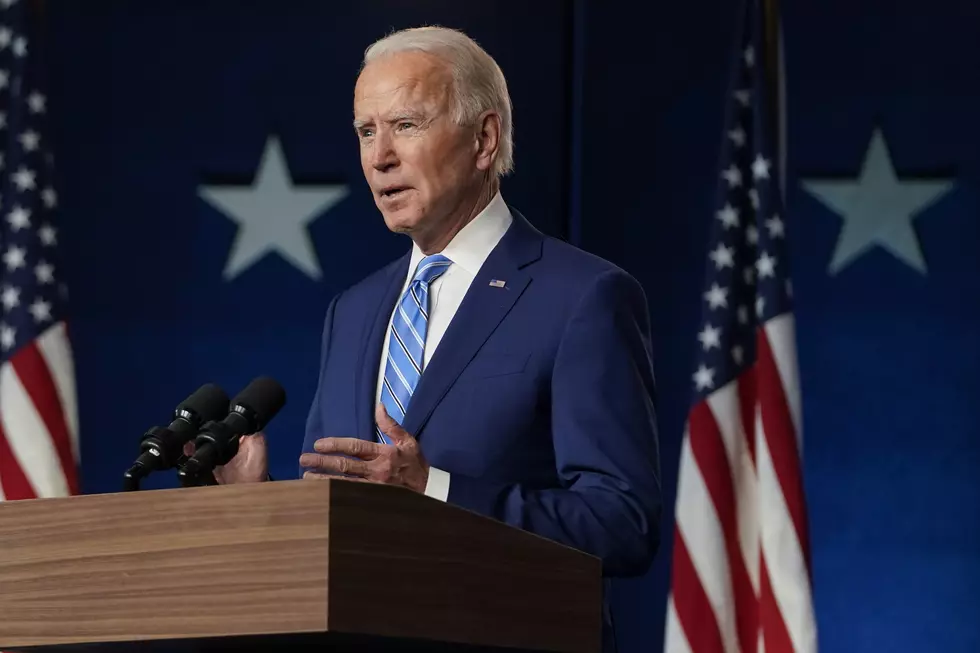 Biden Blasts 'Radical' Roe Draft, Warns Other Rights at Risk
Drew Angerer/Getty Images
WASHINGTON (AP) — President Joe Biden is blasting what he calls a "radical" leaked draft opinion suggesting the Supreme Court is poised to overturn the landmark 1973 Roe v. Wade case that legalized abortion nationwide.

On Tuesday, Biden warned that a "whole range of rights" are in jeopardy if it holds.
The court cautioned that the draft was not final, and Chief Justice John Roberts said he had ordered an investigation into what he called an "egregious breach of trust."
Biden said he would work with Congress to legislate the right to abortion into federal law.
But such efforts have failed in the past.
A Stunning Look At Wyoming Life Through The Eyes Of Photographer Chris Dickinson
Chris Dickinson is a premier western photographer based out of Utah who can often be found propped on his elbows in the mud, boots covered in manure, facing a rearing horse, all for the sake of the perfect shot. He's a man who does whatever it takes to achieve greatness. Below is a gallery of his pictures taken in Wyoming.
More From Wake Up Wyoming