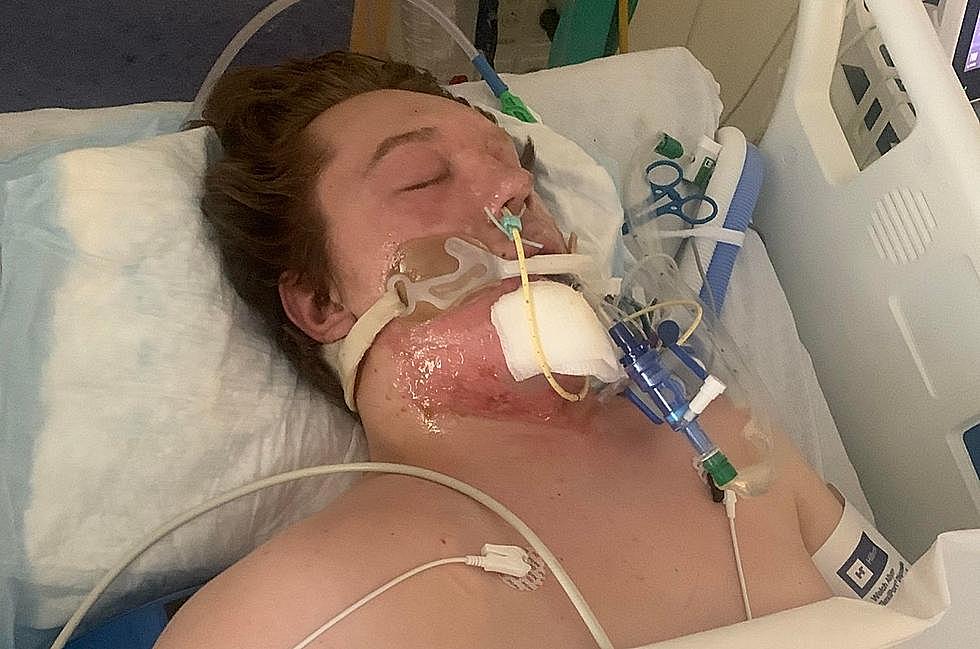 Chatter's Bar & Grill Hosting Fundraiser for Casper Teens Injured in Fire
Photo Courtesy of Katina Golumb
Chatter's Bar & Grill, located in Bar Nunn, is hosting a fundraiser for the three teenagers injured in a flash fire that occurred on March 4, 2022.

A flyer from the bar detailing the event says: 'Second Chances, Berry, Pharr, Acuna; Raising Them Up Through the Ashes.'
The flyer states that the fundraiser is happening on June 4, 2022 and will feature a variety of activities and chances to raise money for these three kiddos.
There will be a Street Dance with live local bands, silent and live auctions, cornhole, darts, food and drinks, and much more.
"Chatter's Bar and Grill is gathering together to help fund medical/travel expenses and lodging for the parents of the Natrona County High School students who survived the flash fire on March 4."
As K2 Radio News reported in March, "Multiple teenagers were injured in a structure fire that occurred in Casper on Friday, March 4. Their injuries were so severe that three of the teens had to be transported to out-of-state children's hospitals.
Read More: Over $40K Raised For Casper Teens Injured in Flash Fire
Multiple GoFundMe's were created for the kiddos, and have raised more than $40,000 to help with expenses.
These examples and what Chatter's is doing just goes to show that it takes a village to raise a child, and when one of our kiddos is hurt, we will make sure they are taken care of.
For more information as the event draws near, visit the Chatter's Bar & Grill Facebook page.
Read More: Denver Broncos Quarterback Russell Wilson Visits Injured Casper Teens
Apartment Fire in Mills, Wyoming
Photos from the structure fire that occurred in Mills, Wyoming on March 4,2022
More From Wake Up Wyoming