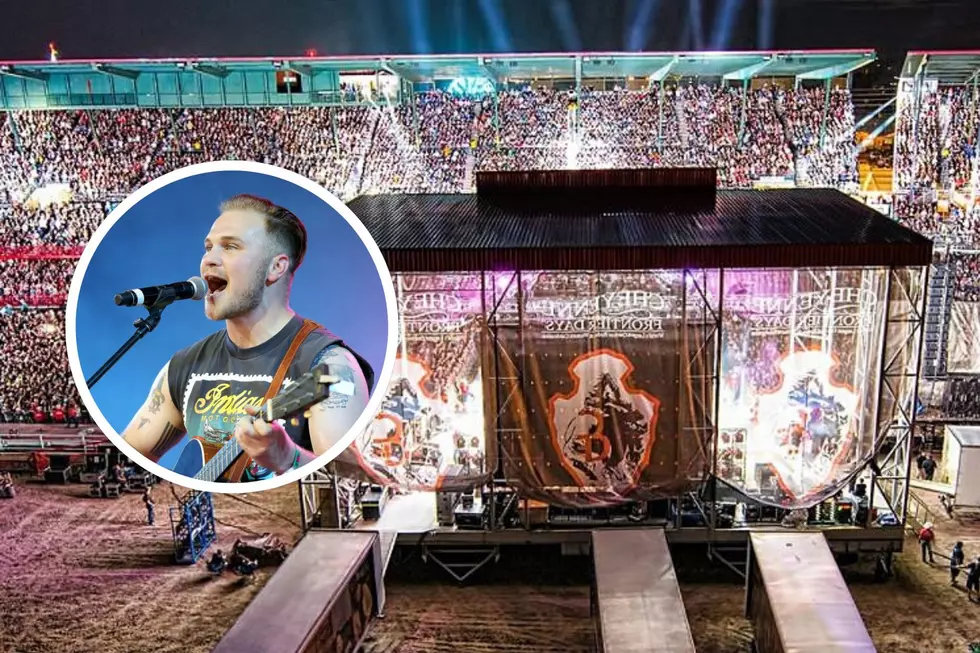 Cheyenne Frontier Days Reveals Concert Lineup on March 2
Cheyenne Frontier Days - Getty Images
Cheyenne Frontier Days just dropped a doozie of a sneak peek as to who is coming to perform in 2023. Cheyenne Frontier Days let us know on Facebook Friday morning that the full concert lineup will be coming on Thursday, March 2.
Not only did they give us insight as to when we will know who is coming to the Daddy of 'em All, but they were not shy about giving us one of the headlining artists. The Facebook post confirms that Zach Bryan will be performing at Cheyenne Frontier Days on Sunday, July 23.

What we Know About Cheyenne Frontier Days in 2023
Tickets for the rodeo will range from $23-$48, PBR tickets will range from $25-$105, and concert tickets will range from $77-$107. VIP tickets will also be on sale for $100-$300.
Cheyenne Frontier Days also says when it comes to the lineup this year, there is only one party, not third party. This statement is in regard to third-party scalpers and purchasing your tickets directly through Cheyenne Frontier Days.
25 Denver Restaurants Highly Rated On TripAdvisor
Planning a trip down to the Mile High City and don't know where to eat? Look no further.
These are 25 of the most highly rated restaurants in Denver, CO, according to TripAdvisor.
Here's 9 Items You Cannot Donate to a Colorado Goodwill Store
Getting started on Spring Cleaning? These items are not accepted as donations at Colorado Goodwill stores.
More From Wake Up Wyoming