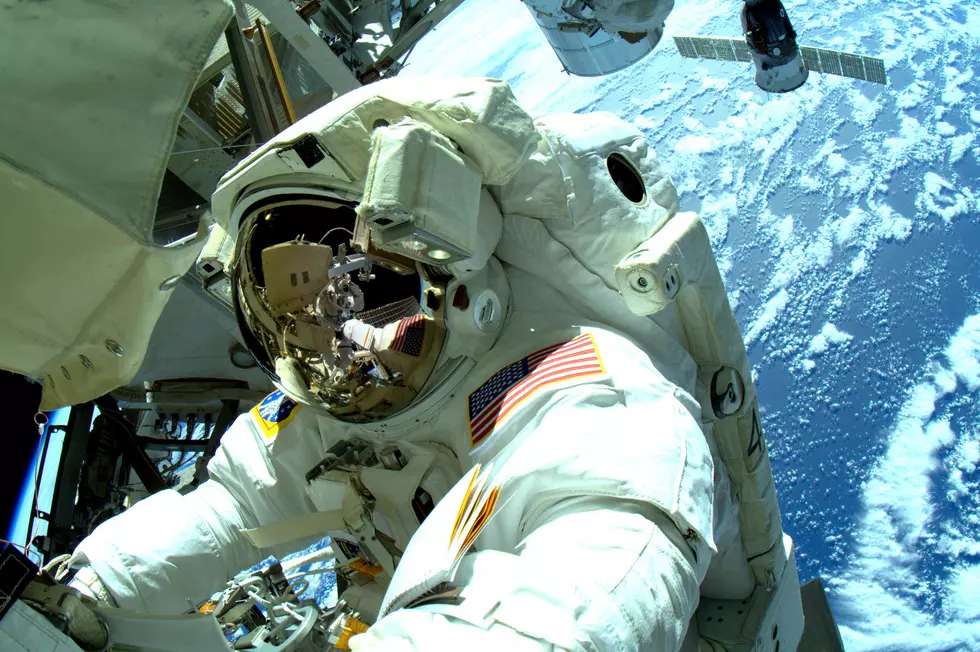 Cowboy State Provides NASA With A Space Lasso
NASA via Getty Images
The University of Wyoming has announced a University Of Wyoming student team is advancing to the second phase of NASA's 2023 Micro-g Neutral Buoyancy Experiment Design Teams (NExT) engineering design challenge.
There are 7 undergraduate students in the UW College of Engineering and Physical Sciences, dubbed The UW Space Rangers.
Their challenge was to design and built The Lunar Lasso. That sounds perfect for students from The Cowboy State.
This device should be able to install a zip tie during extravehicular activity in microgravity.
Team members are Garrett Post, of Alpine; Austen Williamson and Daniel Wisler, both of Cheyenne; Isaac Siurek, of Broomfield, Colo.; Abigail Hobbs, of Denver, Colo.; and Tyler Brewer and Nicholas Shields, of Littleton, Colo.
"Designing the Lunar Lasso was a daunting task, given our quick schedule, but we all put in many hours into coming up with a feasible design," Siurek said. "Once we had a good plan, it was just a matter of creating the 3D models for each component, which took up most of a week. Overall, it was a very fun experience." (UW).
The challenges focus on astronaut training, Orion crew safety, the International Space Station, and lunar surface operations.
According to UW this "Lunar Lasso" will be delivered to NASA's Johnson Space Center in Houston at the beginning of May.
That is when it will be evaluated and tested along with the other entries.
"I am very excited about Phase 2 of the challenge," Post says. "The UW Space Rangers team is full of hard-working and creative minds and, while we still have a lot of work to accomplish, I am confident that we will succeed in making a functional and innovative device. We are all thrilled to have the opportunity to test our design at the Neutral Buoyancy Laboratory, and it will surely be unforgettable." (UW).
Traditional Wyoming Soda Shop Treats
Wake Up Wyoming App Secrets
The Wake Up Wyoming App is FREE!
It also has loads of options that you can take advantage of to keep up with the show as well as news, weather, and road conditions.
Here is what is available and how these options work.
More From Wake Up Wyoming