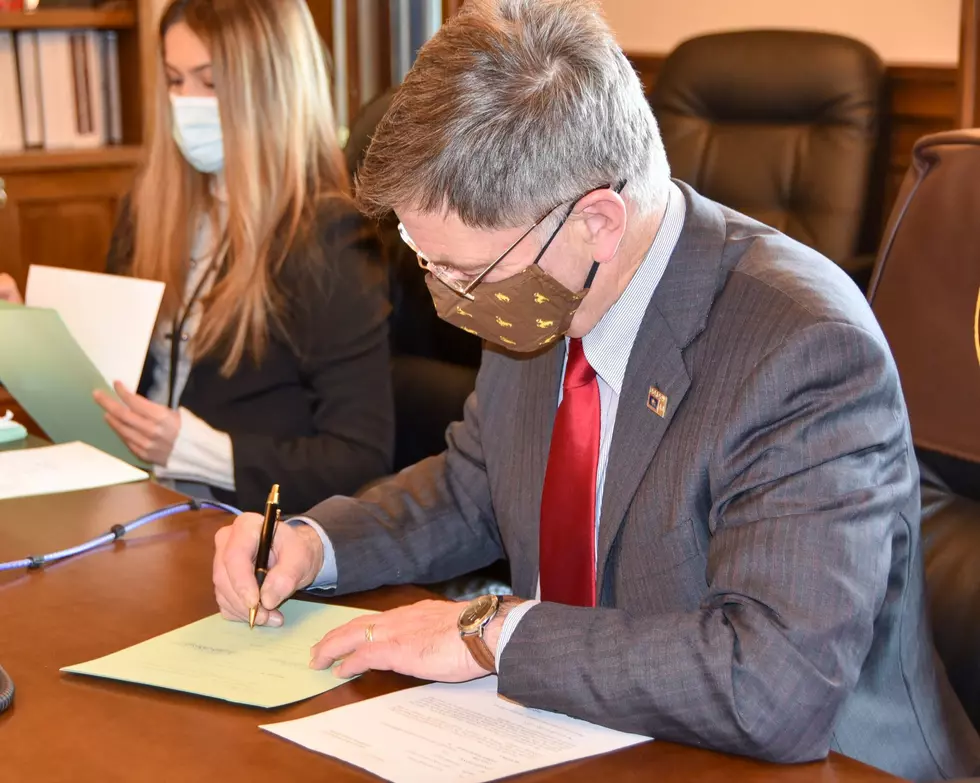 Governor Gordon Signs Supplemental Budget Bill
Gov. Mark Gordon
Wyoming Governor Mark Gordon has signed the supplemental budget bill approved by the 2021 legislature into law, although Gordon did use his line-item veto to strike a few items from the budget.
In signing the budget on Thursday, the governor noted that it included over $430 million in cuts. In a letter announcing the cuts, Gordon's office noted that he had originally proposed about $500 million in cuts, but pointed to a somewhat improved report on state revenue projections that came out in January.

The governor, in his letter on the budget. issued the following statement:
"Despite an epic decline in revenue we were able to maintain some crucial programs while making some modest but integral one-time investments," the Governor wrote in his budget letter. "The budget does set our state back by eliminating valuable programs and services, and some of the impacts of the cuts we have had to make will be felt by those who are already struggling;  but it is our constitutional duty to right-size our government based on revenues."
The governor says the budget overall ensures that Wyoming lives within its means.
5 of the Biggest Spring Blizzards In Wyoming History
More From Wake Up Wyoming