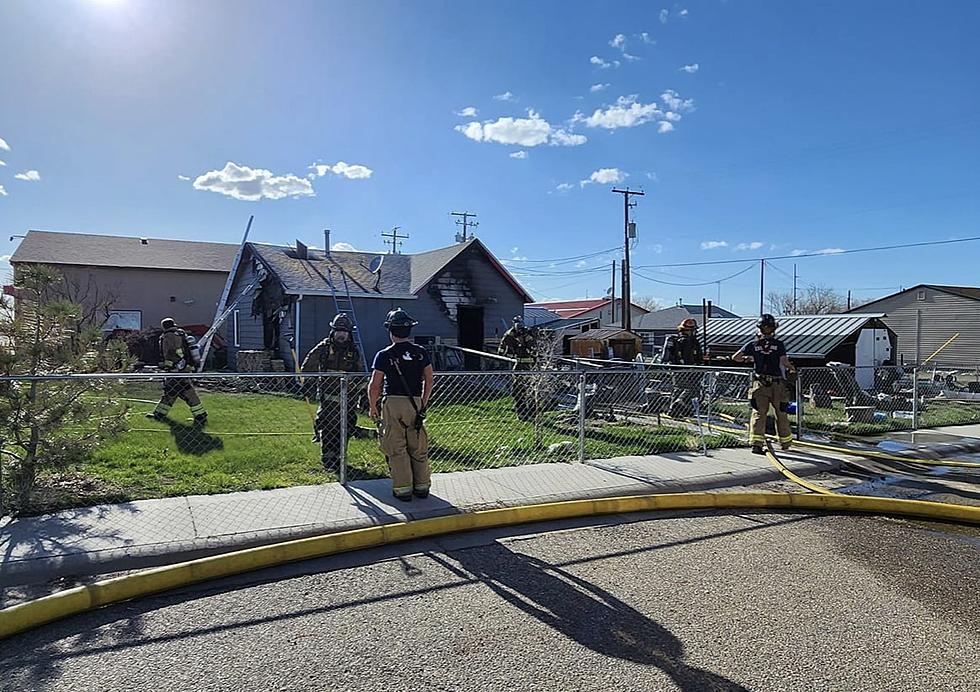 Evansville Fire-EMS Gives Update to Sunday Evening Fire
Evansville Fire & EMS Department
Earlier Monday, the Evansville Fire & EMS Department updated the information about a structure fire that sent a person to the hospital on Sunday evening.
The sole occupant of the residential structure on Oklahoma Street was taken to Banner Health-Wyoming Medical Center.
The patient's condition was unknown as of Monday morning.
The structure was severely damaged.
The fire department -- with four units and a chief officer -- was dispatched to a structure fire in the 30 block of Oklahoma Street shortly before 5 p.m.
A train crossing through the Evansville area delayed one engine.
Other assisting agencies include the Casper Public Safety Tele-Communications Center, Casper Fire-EMS, the Natrona County Fire Protection District, Evansville Public Works, Rocky Mountain Power, Black Hills Energy, the Evansville and Casper police departments, and the Natrona County Sheriff's Office.
GOAT Snowstorm in Casper - April 3-4, 2023.
Wyoming Woman Photographs Conversation Between Kitten and Doe
A Wyoming woman who captured a conversation between a doe and her 8-month-old kitten.
More From Wake Up Wyoming