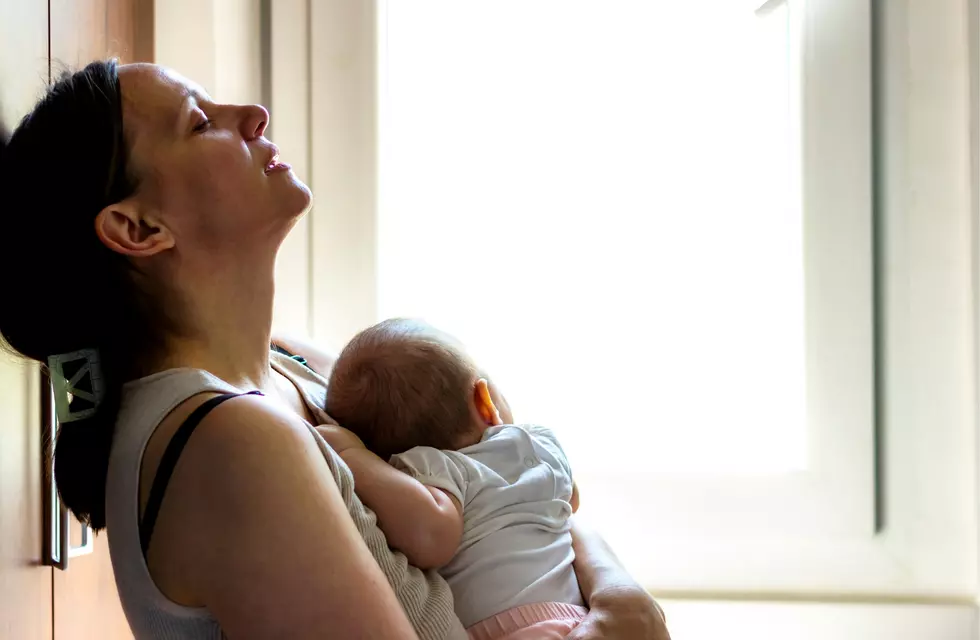 "Medicaid for Moms" Passes Wyoming House of Representatives, Heads to Senate
Canva
Wyoming lawmakers in the House of Representatives voted in favor of House Bill 4,  nicknamed Medicaid for Moms. The bill passed the third reading in the House and now heads to the Senate.
This Medicaid postpartum support for uninsured moms has existed for decades in Wyoming, but this critical care currently ends after 60 days.
House Bill 4 would extend postpartum insurance coverage offered through Wyoming Medicaid to mothers to 12 months, allowing for the health and recovery of moms so they can take care of their babies and go back to work.
Organizations like the Wyoming Women's Foundation, a Healthy Wyoming coalition member, supports House Bill 4 so that women can avoid financial and health-related stress, return to work, and attain economic self-sufficiency, argues a written statement from Healthy Wyoming.
The Healthy Wyoming coalition notes the following:
1/3 of births in Wyoming are to moms on Medicaid. These women would currently have 60 days of healthcare coverage, but HB-4 would extend that timeline to a full year.
Moms who give birth on Medicaid are more likely to have chronic health conditions, give birth to low birth weight babies, and/or have had a preterm birth in the past.
1/3 of moms are unmarried when they give birth and don't have access to a partner's health insurance plan.
Currently, Pregnant Women Medicaid covers those who earn less than 154% of the federal poverty level for 60 days after birth. According to the Wyoming Women's Foundation Self-Sufficiency Calculator, women earning less than 154% of the federal poverty level — $28,197 for a mom and baby — do not earn enough to meet their basic needs. In Natrona County, $40,044 is the estimated cost for a mom and her infant to cover just their basic needs.
For women who already have to choose between regular meals and stable housing, buying health insurance and seeking medical care becomes a luxury they can't afford. Without regular medical care, their resulting poor health inhibits their ability to work, contribute to the economy, and provide for their children.

"New moms may encounter postpartum issues beyond 60 days after giving birth. The CDC defines the postpartum period as a full year after birth because health issues related to pregnancy and birth can arise during that time," said Rebekah Hazelton, Wyoming Women's Foundation Director.
Hazelton added, "This is also such a critical time for the baby's brain development. Low-income moms are particularly susceptible to postpartum depression, which can be exacerbated by financial stress on top of new-parent sleep deprivation. For these babies to get the best start in life, taking care of moms' health that first year could make all the difference."
Additionally, the passage of House Bill 4 would reduce uncompensated care costs in community hospitals. According to another Healthy Wyoming coalition member, the Wyoming Hospital Association, Wyoming hospitals annually absorb more than $120 million in uncompensated care costs.
connect2women Conference in Casper
13th Annual Ta Ta Trot, 5K for Breast Cancer Awareness
More From Wake Up Wyoming