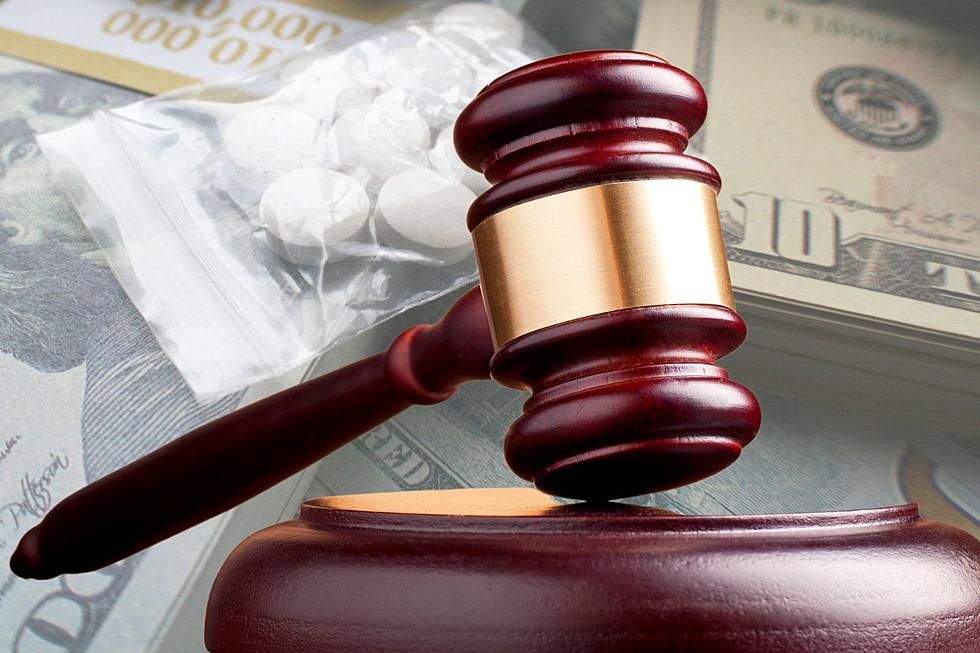 Meth/Fentanyl Distributor Sentenced to Nearly 6 Years in Prison
Canva
A Casper man was sentenced Friday in federal court to 57 months imprisonment for conspiracy to distribute methamphetamine and fentanyl.
Reggie Dale Nelams heard the sentence handed down by Chief U.S. District Court Judge Scott Skavdahl during a half-hour hearing at the Ewing Kerr Federal Building in Casper.
Skavdahl said he had to balance the nature of the crime and Nelams' acceptance of responsibility, willingness to get addiction treatment, earning a nursing degree, and other factors.
Nelams told the judge that he appreciated being let out on bond to pursue treatment, that he's been sober for a year, his faith in Jesus Christ has changed his life, and that he can help others in their struggles with addiction.
"I'm asking for mercy with a commitment to a clean and sober lifestyle," he said.
Skavdahl complimented him for his progress, but that didn't mitigate the seriousness of his crime.
Nelams already was convicted of three felonies yet had never served a day in prison, the judge said.
The quantities of methamphetamine and fentanyl he distributed weren't just ounces, but pounds, Skavdahl said. "It affects the community and others."
Skavdahl again noted the attention Nelams has paid to receiving his treatment, but the quantities of the drugs overrode that.
Those quantities also were more than his co-defendant Tawna Goodwin-McMurry distributed, he added.
He then handed down the 4-year, 9-month sentence, to be followed by four years of supervised probation after his release from custody. He also ordered Nelams to pay $500 in restitution -- $175 to the Wyoming Division of Victim Services and $325 to the Wyoming Department of Behavioral Health Substance Abuse Division -- and to pay a $100 special assessment.
"Mr. Nelams, I wish you the best of luck," Skavdahl said.
==================
The case started in January 2021 by Wyoming Division of Criminal Investigation, and initially focused on Nelams, according to an affidavit by a DCI agent that requested an arrest warrant.
DCI agents served a search warrant on Nelams' phone, person and vehicle, and they placed a GPS tracker on the vehicle.
They observed his vehicle often traveling to the Denver area to buy controlled substances.
After a traffic stop, agents searched Nelams' vehicle and found more than 400 grams -- 14.2 ounces -- of methamphetamine and more that 130 grams of counterfeit Oxycodone pills containing fentanyl.
After waiving his Miranda rights, Nelams told agents that he bought those controlled substances in Colorado, and that he had been selling them in Natrona County and Riverton to other co-conspirators, according to the affidavit.
A forensic download and review of his phone, agents learned of more than 10 co-conspirators in Wyoming and communications about price, pay/owe ledgers amounts and other logistics about drug distribution.
One co-conspirator was Goodwin-McMurry, who was sentenced on June 6.
Information in the ledgers in Nelams' phone indicated she bought several ounces of methamphetamine and more than 200 fentanyl pills from him.
After the Goodwin-McMurry's sentencing, her attorney Keith Nachbar declined to say what, if any, relationship existed between Nelams and Goodwin-McMurry besides the drug business.
The criminal complaint was filed Dec. 13, the same day arrest warrants were issued for the co-defendants.
They were arrested later that month.
The grand jury handed up the indictment on Jan. 11.
Nelams pleaded guilty on March 8.
Casper Jewelry Maker and Metalsmith Displays Discovery Gallery Collection
More From Wake Up Wyoming