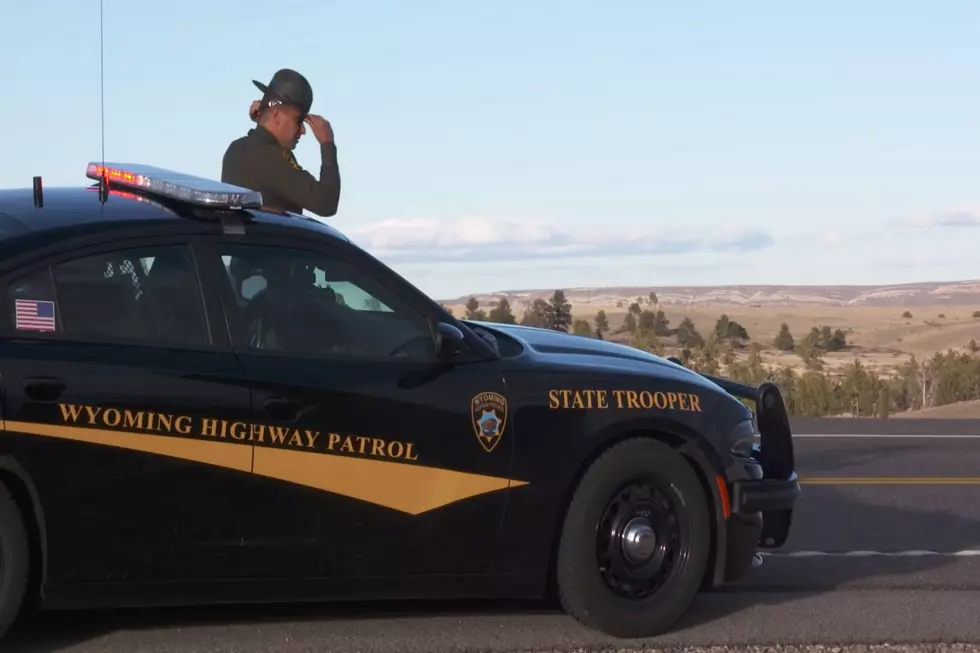 Are You Interested In A New Career In Wyoming Law Enforcement?
Wyoming Highway Patrol via YouTube
If becoming a police officer in Wyoming has always been on your bucket list of jobs, good news, your time has come.
The Wyoming Highway Patrol is offering a 4-week onboarding training for all certified peace officer candidates. If you're working in law enforcement now, but would like to move into a Highway Patrol career, now's the time to start your advancement.
There are opportunities for you available now. If you're interested and eligible in putting on a troopers uniform, you have until April 23,2023 to submit your application. There are a couple different levels available and you have to complete the public safety testing.
If you're not in the law enforcement field yet, the application, training and hiring process is quite lengthy
If would like to pursue a career as a WHP Trooper, here are the requirements you'll need.
Be 21 years of age
Have a high school diploma or GED or Associate's Degree
Experience of working with the public in some form like customer service, not necessarily law enforcement.
Be a U.S. citizen
Complete all required entry level testing
No convictions or have a record
Not be a bad driver with too many accidents or tickets
Good eyesight, natural or corrective
The next step is to apply and the process from start to finish could take over 1 year.
The Government Jobs application page says
WHP candidates must be able to complete the Wyoming Highway Patrol training academy and field training program. The length of these programs varies based on previous experience and/or certifications. Successful Trooper I candidates must be willing to live and work anywhere in Wyoming; assignments are based on the needs of the Department.
Each candidate will have to attend and complete the 20 week Wyoming Highway Patrol Academy at Laramie Community College in Cheyenne.
30 Wyoming Attractions To Visit
Wyoming Winter Emergency Kit
More From Wake Up Wyoming