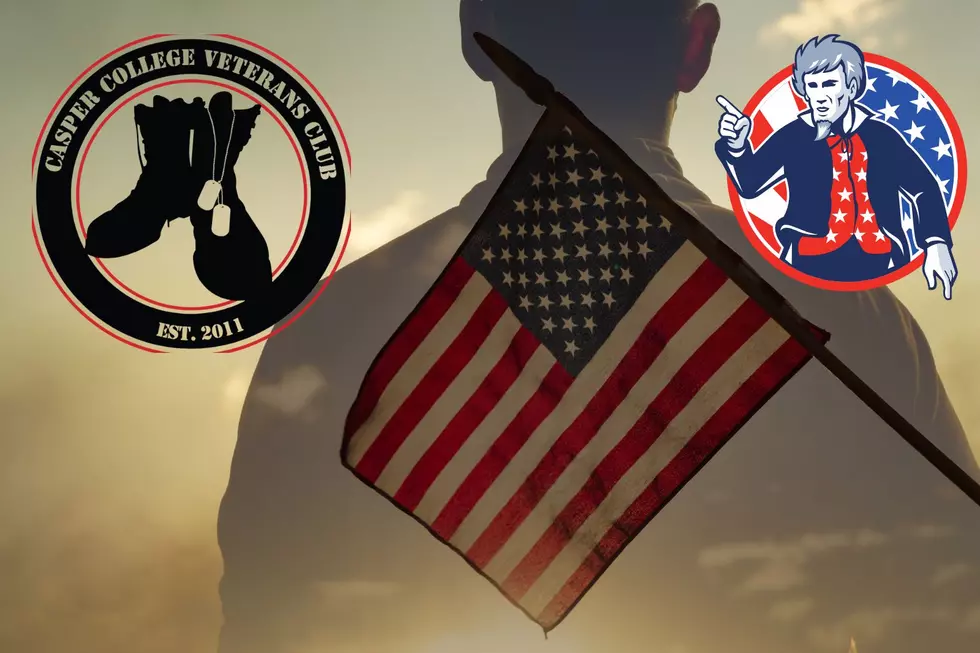 Casper College's One Of Top Veteran Friendly Schools In Country
Casper College Veterans' Services/CANVA
November 11th has been an official National Holiday since approved May 13th, 1938, known as Armistice Day. After World War II ended, Armistice Day was changed to Veterans Day. A day to celebrate and honor all Veterans in the United States.
We owe every Veteran that has served our country a great amount of gratitude for their service and sacrifice.
Casper College has been a trailblazer for Vets with Casper College Veterans Services. The on-campus group is dedicated to the support of active duty military, veteran students and their dependents. The group is made up of over 300 active duty, vet and their dependents on campus and offers free assistance in any way, shape or form. Also members are given access to the Veterans Center on campus to study, hang out, relax or form relationships with others.
Casper College Veterans Service has been recognized nationally as the #1 Military Friendly Community College in the entire country and one of the chapter finalist for the Student Veterans of America Association. Ranked in the top next to schools like Georgetown University and M.I.T. (Massachusetts Institute of Technology).
There's not doubt that Casper and the state of Wyoming loves our Veterans and show our support for every Vet anytime possible.
For the 5th year in a row, Casper College will be celebrating Veterans Appreciation Week beginning Monday November 4th and the week will be capped off on Veterans Day with the 2nd Annual Veterans Ball, which is open to the public, with proceeds going back into the program.
The week begins with the ribbon cutting of the new Casper College Veteran Resource Center at Noon on Monday. Everyone is invited to attend.
Gold Star Family Awareness Day is on Wednesday, student Vets will be spreading the word about Gold Star families and how to help,
Thursday will kick off a new program called Operation Thunderbird for military kids. Kids that have been affected by their parents service in the military and have moved every couple years, been without their parents due to a deployment or loss of a parent, are invited to a special dinner at the Veterans Resource Center.
Friday is the Veterans Ball at the Ramkota with special guest Samuel Rollin "Rollie" Dunnuck, who is a retired Marine working with the Casper Police Department. Tickets are available now for $50 or $80 for a couple.
Get tickets to the ball by scanning the QR Code below or going to Casper College Veterans Services page.
Wyoming's National Museum of Military Vehicles
See 20 Ways America Has Changed Since 9/11
For those of us who lived through 9/11, the day's events will forever be emblazoned on our consciousnesses, a terrible tragedy we can't, and won't, forget. Now, two decades on,
Stacker
reflects back on the events of 9/11 and many of the ways the world has changed since then. Using information from news reports, government sources, and research centers, this is a list of 20 aspects of American life that were forever altered by the events of that day. From language to air travel to our handling of immigration and foreign policy, read on to see just how much life in the United States was affected by 9/11.
More From Wake Up Wyoming