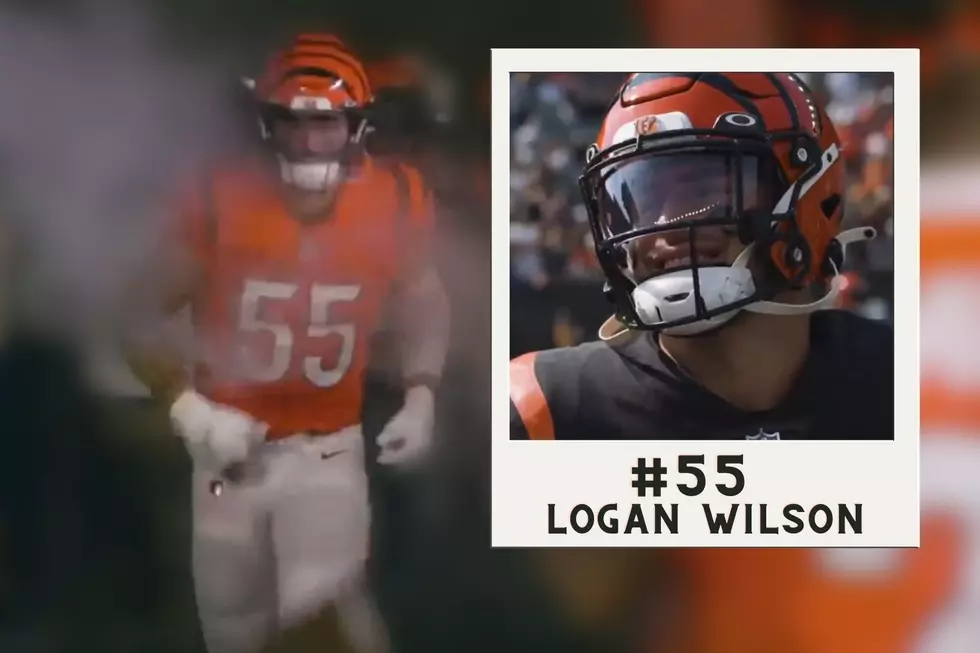 Check Out The Awesome Song About Wyoming Boy Logan Wilson
@thebengalboys via Twitter
If he wasn't already a fan favorite in Cincinnati, Casper native Logan Wilson is everyone's favorite Bengal today.
Logan made the play of the game in the Wildcard game against the Baltimore Ravens, that stopped the Ravens QB Tyler Huntley from scoring. #55 hit the ball out of the QB's hands and right into the hands of Wilson's teammate Sam Hubbard. Hubbard then ran the ball back 98 yards for the go ahead score for the Bengals.
In just his 3rd season at linebacker for the Bengals, Logan has been an important part of the defense. Making key plays in nearly every playoff game in the last two seasons.
Because of the impact he's having, his heart and determination, Cincinnati may end up having to put a Logan Wilson statue in front of the stadium.
Actually, they are already singing the praises of the Wyoming kid.
The band comedy band called
'The Bengal Boys'
Casper, Wyoming's
The song not only has the title 'LOGAN', it also is the story of how much Logan is loved in Cincinnati, Ohio, and all of Who Day nation. The song is a parody of the song 'Lola' from The Kinks, but it's all about
La-La-La-La-Logan
He got into town, and he wore fifty-five.

In game number two he picked of Wentz on a dive

Pick it, Logan

La-la-la-la Logan

He can rush the passer and he'll get you a sack.

But did you know than in high school he was a corner back

Who dey Logan!
Check out the song being performed and fans singing along live from Bengals Jim's "Before the Roar" Tailgate Experience. 
45 Pictures Of Casper's Logan Wilson's NFL Action
The one time player at Natrona County High School and University of Wyoming has made quite the impact over the last 2 years in the NFL. Including being a big part of the defense that has lead the Cincinnati Bengals to their first Super Bowl in over 30 year.
10 Of The Most Famous Wyomingites In History
We asked our listeners to tell us who they thought was the most famous Wyomingite in History, here are the top 10 picks. NOTE: To be a Wyomingite you do NOT have to be born here, but you DO have to have lived here for at least a year.
More From Wake Up Wyoming