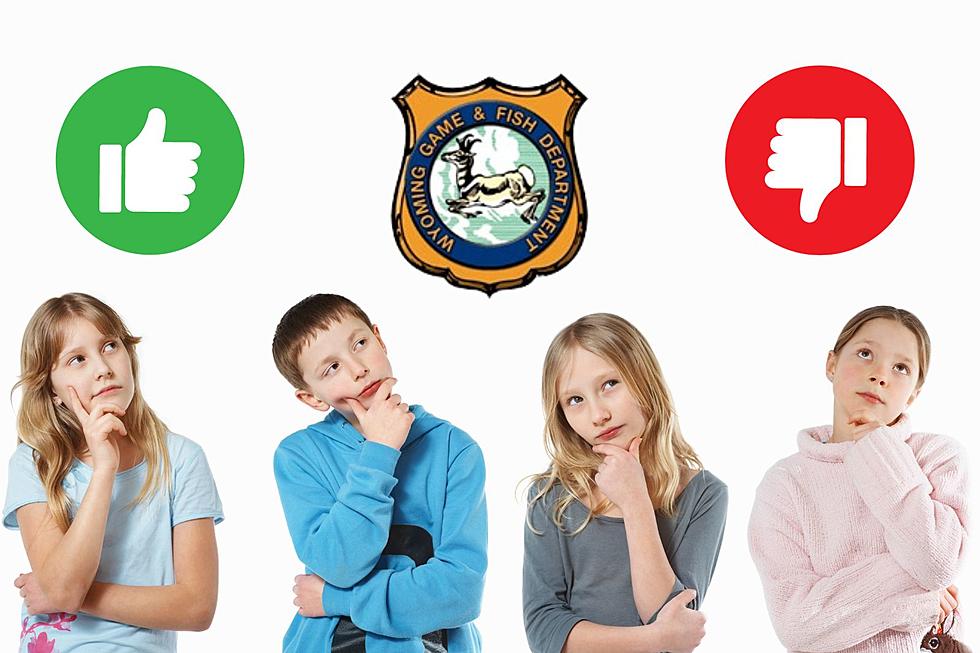 How To Know If Your Pet Is Illegal In Wyoming
CANVA/WGFD
Some people are infatuated with animals. So much so, they're willing to risk their life to try as close as possible and pet a bison, elk, bear or some other animal that could cause them harm.
I know it's hard to believe, but I know people that like animals WAY better than they like people, so they'll do anything to get close to an animal.
Have you ever seen an animal like a kangaroo and thought "oh, it's so cute, I wish I could take it home as a pet".
According to reports, there are about 72% of homes in Wyoming that have a wide-variety of species of pets, which ranks #1 in the U.S. In all 72%. Even though most of those homes have traditional pets, like a dog or cat, the list of potential pets is really long and interesting.
Since the list of potential Wyoming pets is a long one, Wyoming Game and Fish Department's website says there's a catch on your choice of pet in some areas.
While the Department may allow the possession or importation of various wildlife species, local laws, ordinances, and covenants may be more restrictive. It is your responsibility to comply with all local laws, ordinances and covenants before importing or possessing live wildlife.
Let's say for this case, you live in an area without any animal possession laws or ordinances, you could almost be the proud owner of a Wyoming zoo. Imagine the look on your neighbor's face when they see your pet camel, Joe Cool, roaming around the backyard. Or your pet monkey, Marcel, is swinging on your jungle gym.
Since Wyoming is such a cool place to live, and maybe you're looking for a pet, take a look at all the possibilities you could bring home.
List Of Animals That You Can and Can't Have In Wyoming
Wyoming's Favorite Dog Breeds
More From Wake Up Wyoming