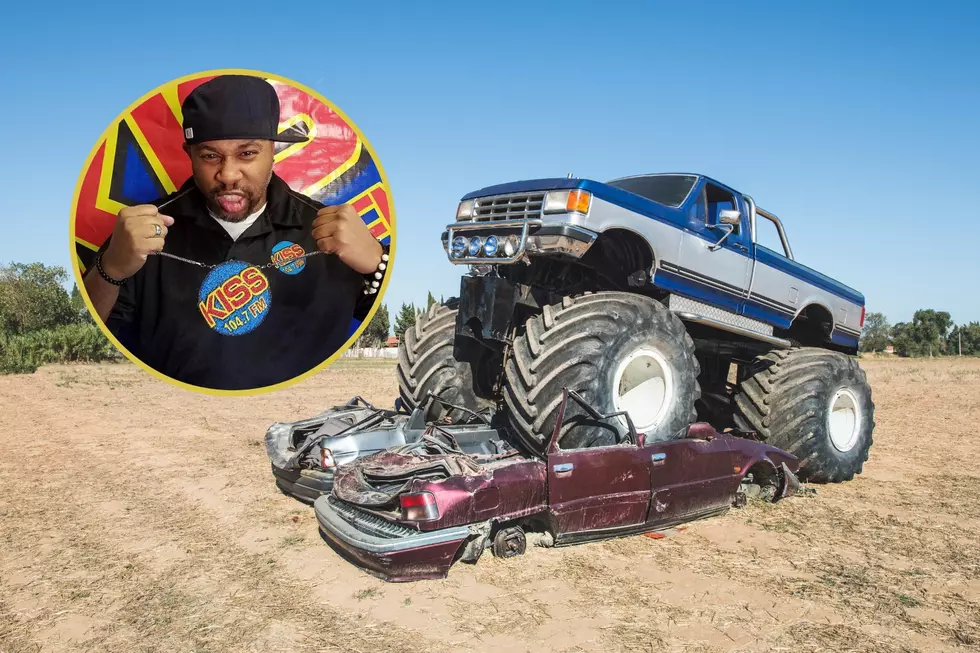 Sit With DJ Nyke and See His Car Crushed at the Toughest Monster Truck Tour
DJ Nyke - Townsquare Media
canva.com
One of Casper's favorite events of the year is returning to the Ford Wyoming Center. The Toughest Monster Truck Tour rolls into town on Saturday, February 11th, 2023.
This year, we're giving you a chance to sit in my section (section 221) and enjoy all the high flying, car crunching action while we scream, shout and cheer for our favorite trucks.
We've also a got little something special happening this year too. Those adrenaline-infused monsters will be crushing my car! It's my old beater that has just been waiting for the day to be transported to that garage in the sky.  Now we can all watch it go out in style!
*Sponsored by M.A.D. Towing. We won't leave you stranded. Our skilled drivers are on their way! In Casper and Glenrock!*

Use special code NYKE to save $5.00 off adult tickets.
Event Details:
WHEN: Saturday, February 11th, 2023, starting at 3:00 pm
WHERE: Ford Wyoming Center
COST: $28 
The Pit Party will be taking place from 12:30 pm - 2:00 pm. The Pit Pass gets fans in early for the Pit Party where they can walk on the track, see the trucks up close, meet the drivers, get autographs and take photos. Pit Passes can be purchased for $10 or will available for free upon request at Fremont Motors Casper.
Tickets are on sale now will at the Ford Wyoming Center box office and on-line at www.toughestmonstertrucks.com.
A Lookback at DJ Nyke's Adventures in 2022
New BBQ Supply Store Opens in Casper Just in Time for Grilling Season
More From Wake Up Wyoming