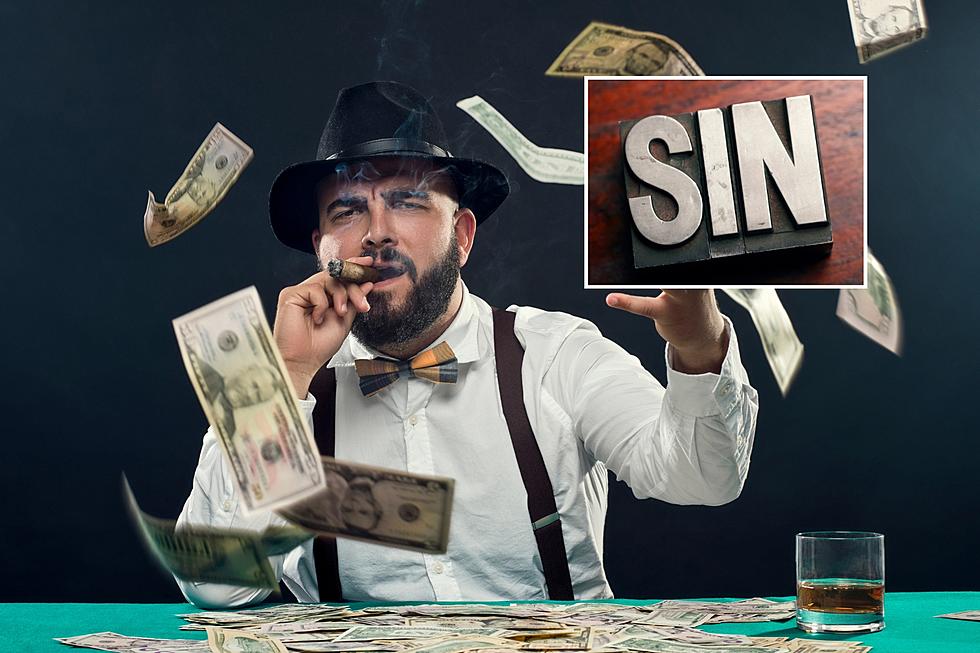 Wyoming is the 'Least Sinful State' in the Entire Country for 2023
Canva.com
If you need yet another reason to know that living in Wyoming is the best, you can now add to the list that we live in the least sinful state in all of the United States of America.
According to a new study conducted by personal finance website, WalletHub, for their "2023's Most Sinful States in America", Wyoming came in at the 50th spot overall, which in this case, is an extremely good thing.

According the WalletHub study:
Red states and blue states may like to point to one another as the source of all that is wrong with the U.S., but the truth is that each of the 50 states has its own virtues and vices.

The cost of state sins is something we have to share as a nation, though. Gambling alone costs the U.S. about $5 billion per year. That's nothing compared to the amount of money we lose from smoking, though – over $300 billion per year. Harmful behavior on the individual level can add up to staggering economic costs on a national scale.

Some states are more well-behaved than others, though. In order to determine the states that most give in to their desires, WalletHub compared the 50 states across 47 key indicators of immoral or illicit behavior. Our data set ranges from violent crimes per capita to excessive drinking to the share of the population with gambling disorders.
These are some of the key metrics were Wyoming excelled (1=Most Sinful; 25=Average; 50=Least Sinful):
49th – Greed
46th – Vanity
45th – Jealousy
42nd – Excesses & Vices
36th – Lust
34th – Laziness
21st – Anger & Hatred
The study also showed that Wyoming ranked 46th (out of 50), for having the fewest beauty salons per capita, which honestly surprised with the sheer number we have in Casper and Cheyenne alone.
At the end of the day, this study just reaffirms we each and Wyoming resident already knows: this is one great state to live in.
Tips To Merge Safely Onto Wyoming Roads
Alcova On Ice
One of Wyoming's most beautiful lakes, seen after weeks of winter storms and sub-zero temperatures.
The ice can be heard making strange noises, from snap, crackle, and pop, to glub glub.
The works of people talking in a normal tone of voice carry across the frozen surface.
More From Wake Up Wyoming