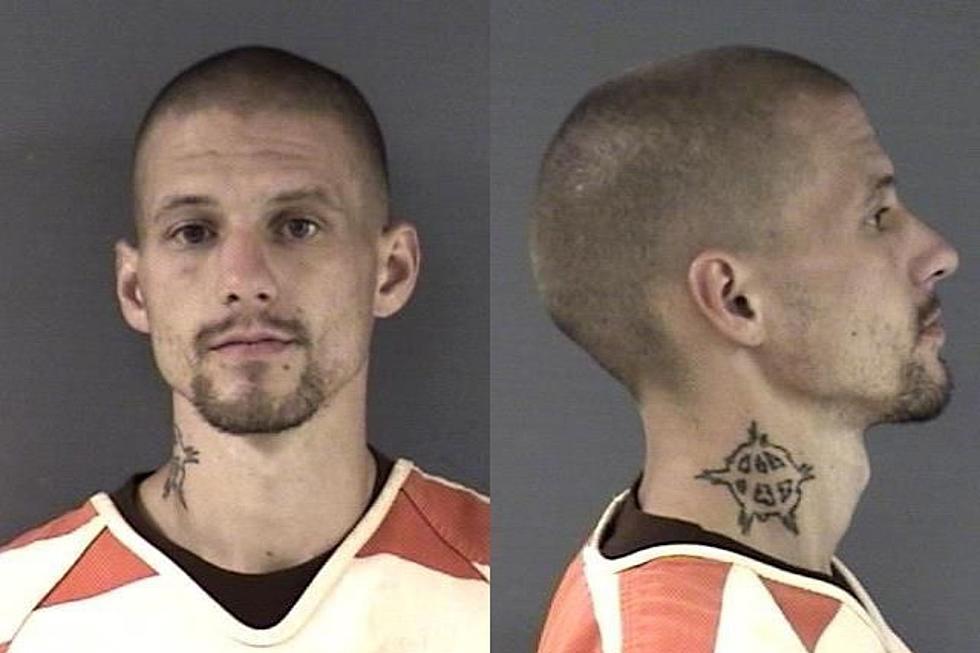 Judge Denies Request to Toss Murder Charge in Burns Shooting
Laramie County Sheriff's Office
The case against a 25-year-old Burns man charged in the shooting death of his mother's boyfriend will continue in Laramie County District Court.
Circuit Court Judge Sean Chambers on Friday found probable cause to bind Tyler James Hill over on a single count of second-degree murder.

Hill is accused of fatally shooting 43-year-old Ashley Bartel in the head following an argument at their home at 4572 Teal Ln. on Aug. 23.
According to preliminary hearing testimony, Laramie County Sheriff's deputies were called to a shooting at the address around 1:20 that afternoon after dispatch received two calls -- one from the property owner, Dannie Wilde, and one from Hill's mother, Rhonda Bryan, who was in a dating relationship with Bartel.
"They found (Bartel) deceased from a gunshot wound to the head along with several potential witnesses at the scene," Detective Sgt. Ryan Martinez told the court.
Martinez says Wilde told him that he lived in an outbuilding on the property and five to six people, including Hill, Bartel, Bryan, and Robin Warren, lived in the main house.
"Mr. Wilde told me that prior to the shooting incident, there had been a disagreement or an argument between Mr. Hill and Mr. Bartel over the use of a car and car keys," said Martinez.
"Mr. Wilde recalled Mr. Hill saying something to the effect that you think I'm playing and that he then shot a round into the ground with what he described as a black semi-automatic handgun," he added.
Martinez says Wilde then went into his home, locked the door, and heard three more gunshots, but he didn't know any particulars of those gunshots.
"He was able to look out a window in the outbuilding that he lives in and he saw Mr. Bartel backing up," said Martinez. "Mr. Bartel had his hands up in the air and Mr. Wilde then saw Mr. Hill raise his arm up ... and shoot Mr. Bartel."
Martinez says the window was no more than 20 feet from where Bartel's body was found.
Martinez says Warren, who'd got up to investigate after hearing a bunch of arguing and yelling outside, also said she heard three gunshots but didn't see any of the particulars.
"When she got outside she saw Mr. Hill running from one side of the house to the other," said Martinez. "She said that it looked as though he had a black semi-automatic handgun in his hand."
"She recalled Mr. Hill saying something about it wasn't my fault, he hurt my mom," Martinez added.
Martinez says Bryan, who only talked about the kill shot, said that she and Bartel were having an argument over the use of his car, that she wanted to use the car to take Hill to the truck stop, and that Hill interjected himself into their argument.
"Ms. Bryan described that she tried to block Mr. Hill's hand down or away and at that time the gun went off and shot Mr. Bartel in the face," said Martinez.
Martinez says when he asked Bryan if she actually had her hands on the gun or if she had her hands on Hill's hand and in any way had inadvertently pressed the trigger, she said, "No."
Hill fled in a red Mazda car, but he was spotted on Interstate 80 near Pine Bluffs shortly afterward, stopped at County Road 159 and County Road 210, and taken into custody without further incident.
Hill's attorney, Joe Bustos, asked that Chambers not bind the case over, arguing that the state failed to meet its burden of proof.
"There seem to be elements of accident here your honor," said Bustos. "It wasn't purposeful, it wasn't malicious, and we ask the court to find that those key elements of the crime are not proven by the state."
"It's the state's responsibility to charge properly," he added. "Maybe a more proper charge would be a manslaughter charge where there's a reckless element involved."
But Chambers didn't grant Bustos' request.
He did, however, lower Hill's bond from $250,000 cash to $100,000 cash and ordered he have no contact with his mom, Wilde, or Warren.
Hill's next court appearance will be an arraignment in District Court.
For more information about this case, check out our earlier posts:
States Ranked by Gun Death Rates
Gun death rates per 100,000 are high in the U.S., and getting higher. Here's a list of states ranked by firearm safety, from lowest death rates to highest. Data for 2021 is from the CDC via
Violence Policy Center
.
More From Wake Up Wyoming