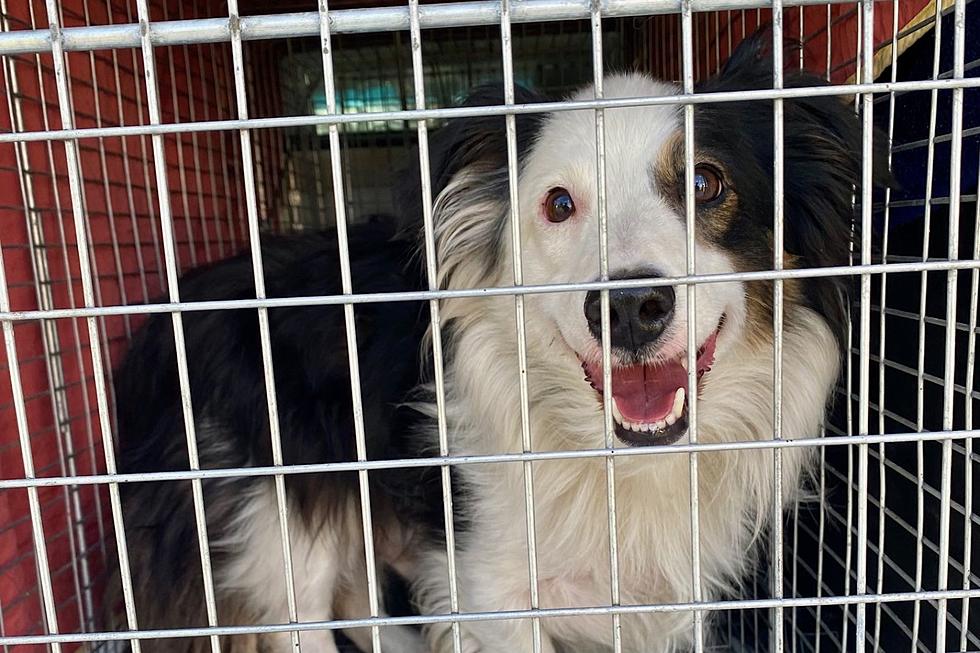 Stray Dog on the Run for 4 Years in Cheyenne Finally Captured
Animal Control
A dog who's been roaming loose in south Cheyenne since 2019 has finally been captured.
According to Animal Control Supervisor Officer Elizabeth Wagner, officers were informed of the dog, a medium-sized black and white collie mix, last Thursday, Aug. 24, while responding to a different incident in the area.

"According to neighbors, an abandoned home in the 1000 block of Drew Court caught fire in 2018 and hadn't been inhabited since 2019 when the landowner passed away," Wagner said in a press release Friday.
"According to old animal control case reports, officers employed by the Cheyenne Animal Shelter had been attempting to capture a dog matching this description back in March of 2021 in the same area," she added.
Yesterday morning, Aug. 31, after unsuccessful attempts to capture the dog by hand, Officers Nguyen and Kindsvater set a live trap in an attempt to capture the pup.
"After checking the trap throughout the day, Officer Nguyen noticed the collie had been caught that afternoon," said Wagner.
"Officers Nguyen and Kindsvater transported the collie to the Cheyenne Animal Shelter where he'll be placed on a stray hold for three days awaiting any potential owners who may be searching for him," Wagner added.
Anyone wanting more information about the dog is asked to call the shelter at 307-632-6655.
LOOK: Longest-living dog breeds
LOOK: The most popular dog names of 2022 in every state
Hey dog lovers, check out this awesome list of the most popular dog names in 2022 for every state, and get ready for some serious cuteness overload.
More From Wake Up Wyoming