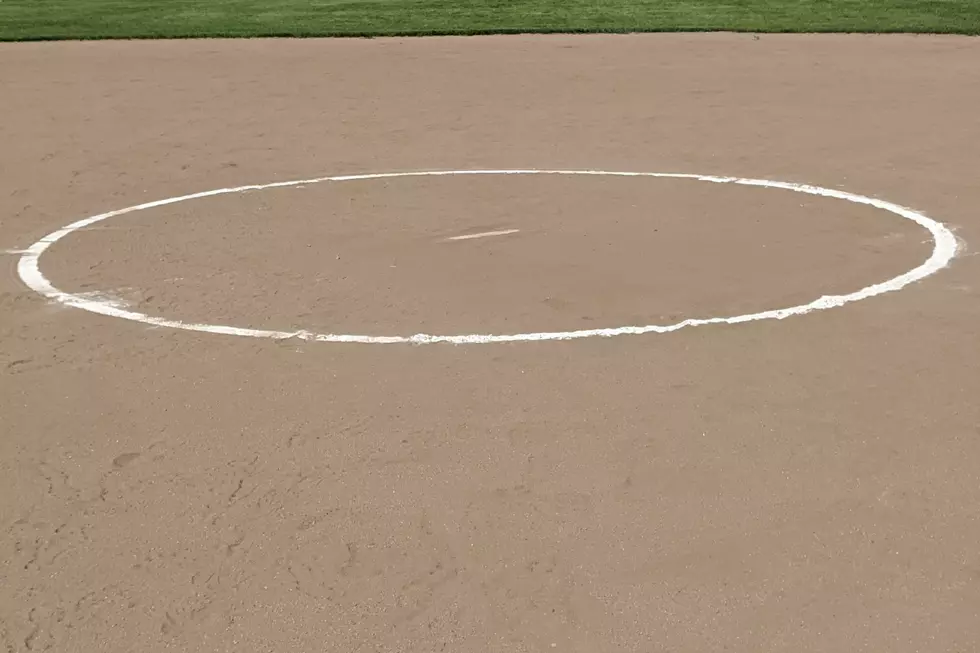 Laramie Softball and Soccer Get off to Good Starts
David Settle, WyoPreps.com
It was a nice start to the spring sports season for Laramie High School last weekend, as both soccer teams and softball enjoyed success on the field.
The Laramie Lady Plainsmen softball team went 3-0 at the Cheyenne Softball Invitational. The LHS girls' soccer team was also 3-0 at the Todd Malonek High School Soccer Festival in Green River, while the Plainsmen went 2-1.
Laramie Softball
LHS beat Green River, Cody, and Natrona County last Saturday to open the 2022 season.
Laramie blanked the Wolves, 13-0, in five innings behind Paige Kuhn's one-hit shutout.
Kuhn allowed a leadoff single in the second inning, but that baserunner was erased on a caught-stealing. She gave up a walk with two outs in the third inning, but that was it. Kuhn threw just 41 pitches in the victory.
Kuhn, Brooklyn McKinney, and Cali Cass had two hits apiece to lead a nine-hit attack. Laramie also capitalized on nine Green River errors. McKinney had a double, an RBI triple, stole two bases and scored two runs. Kuhn had two singles, a walk, a stolen base, and scored three runs.
Against Cody, Laramie rallied with six runs in the fourth inning for an 8-6 victory over the Fillies.
Down 3-0 in the second inning, Payson Witte hit a two-run inside the park home run that trimmed it to 3-2.
Cody responded with two runs in the third and led 5-2.
In the fourth, Brooklyn McKinney led off the inning with a solo home run over the fence in left-center field. After a walk, Witte doubled. Emily Sirdoreus scored on a wild pitch. Kailyn Ruckman followed with an RBI double. A single and an error by Cody led to another run. A misplayed fly ball allowed two runs to score, which ended the game.
In their final game of the tournament, LHS scored six times in the first inning and beat Natrona, 12-7, in three innings.
Laramie took advantage of seven walks and an error by NC. Macy McKinney hit a two-run inside the park home run in the second inning. She also walked twice and scored three times in the game. Witte had a two-run triple, and Bella Pacheco added an RBI double in the first inning. Mari Gomez contributed an RBI triple in the second inning, as well. LHS added five stolen bases.
Assistant coach Kaycee Prevedel said this built some confidence early in the season.
"Definitely (did), and we're happy a lot of girls got some innings. We had freshmen baserunning. It was a whole squad win today (Saturday). It wasn't just varsity. Everyone stepped up."
Laramie is back on the softball diamond Friday and Saturday with conference games at Wheatland and Cheyenne South.
There will be a varsity doubleheader at Wheatland starting at 4 p.m. The conference game is the first part of the doubleheader. That's after a JV game at 2:30 p.m.
Saturday features one varsity game at noon in Cheyenne against the South Bison. There will be a JV game at 10 a.m.

Laramie Girls Soccer
Laramie went undefeated at the soccer festival in Green River against three opponents from the West Conference.
LHS beat Evanston last Friday, 3-nil. Mercedes Garcia had two goals, and Allison Beeston added another on an early PK.
Last Saturday, the Lady Plainsmen beat the host Green River Wolves, 3-2. Laramie scored the game-winning goal with 90-seconds left in the match. Lexi Lucero led the way with two goals and an assist. Garcia had the other goal. In their second game, LHS topped Star Valley 4-0. Lucero had two goals and an assist, while Beeston and Ava McCarthy also scored.
LHS starts conference play in the 4A East at home on Friday and Saturday. They host Campbell County at 6 p.m. on Friday, and Sheridan at noon on Saturday. Both matches are at Deti Stadium.
Laramie Boys Soccer
The Plainsmen won their first two matches at the jamboree in Green River but lost their last game.
Laramie defeated Evanston last Friday, 4-0. They had goals from four different players in the victory. Those were from Gage Hepworth, Landon Whisenant, Thomas Faber, and Paul Taufa.
Saturday morning featured a hard-fought, 2-1 victory over the Wolves. The game-winner came in the last 10 minutes of the match for Laramie. Cameron Hoberg had both goals for LHS.
The third match was a 3-1 loss to Star Valley. They led 3-0 before the Plainsmen scored late on a goal by Christian Smith.
Laramie returns to action on the road at Campbell County and fourth-ranked Sheridan this weekend. The varsity start times are 6 p.m. at the Camels and noon at the Broncs.
Places In Wyoming You Would Take You Mom
When your mom or other guests come to visit Wyoming, where's the best places to take them.
More From Wake Up Wyoming