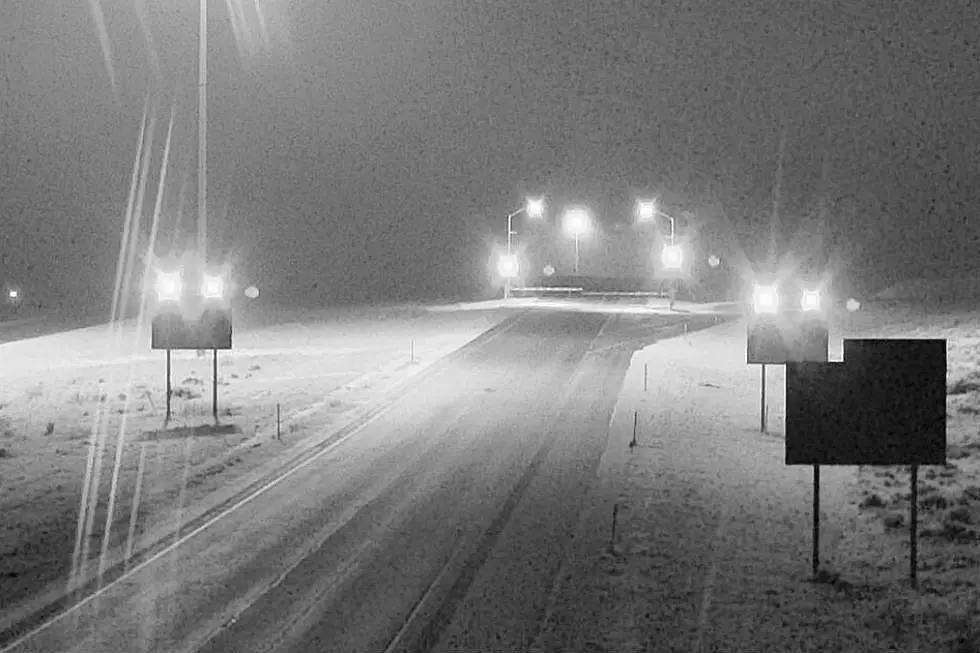 Major Wyoming Highways Closed Monday Morning
WYDOT
A big winter storm is heading for Wyoming.
Highways are closing before it gets here, due to high winds.
How bad will it be once the storm arrives?
Let's have a look at what is closed and what is coming that will make it worse.
The Wyoming Department of Transportation has closed Interstate 80 in both directions between Laramie and Rawlins.
That's just because of high winds and snow that had already fallen being blown around.
I-25 was open, Monday morning.
But severe wind warnings were up for Cheyenne to Douglas for heavy winds and blowing snow.
Most of I-25 is under caution for high winds.
Outer Drive, or Wyoming BLV, in Casper has a high wind warning attached to it and drivers are advised to think about not using it.
287 and 220 are closed, so forget Muddy Gap.
Right now there is no way in or out of Rock River, Medicine Bow, or Hanna.
High wind warnings remain in effect for any road around Guernsey, Fort Laramie, Lingle, Torrington, Yoder, and La Grange.
National Weather Service in Riverton predicts heavy snow Tuesday through Wednesday.
So what is open is about to close.
Across the state, strong winds will create whiteout conditions.
Temperatures are expected to drop into the negatives Wednesday night.
Then the storm blows out.
That means more blowing snow.
If you have livestock, now is the time to start preparing so they can make it through this.
That's part of the reason you might want to stock up now on what you need.
So take the time to gather what you need and go where you need to go.
Keep your  WAKE UP WYOMING APP near buy and we will keep you up to date with weather and road conditions.
Here is Don Day's forecast, a compliment of Cowboy State Daily.
Alcova On Ice
One of Wyoming's most beautiful lakes, seen after weeks of winter storms and sub-zero temperatures.
The ice can be heard making strange noises, from snap, crackle, and pop, to glub glub.
The works of people talking in a normal tone of voice carry across the frozen surface.
WEIRD Wyoming Snow Drifts April Blizzard 2022
More From Wake Up Wyoming