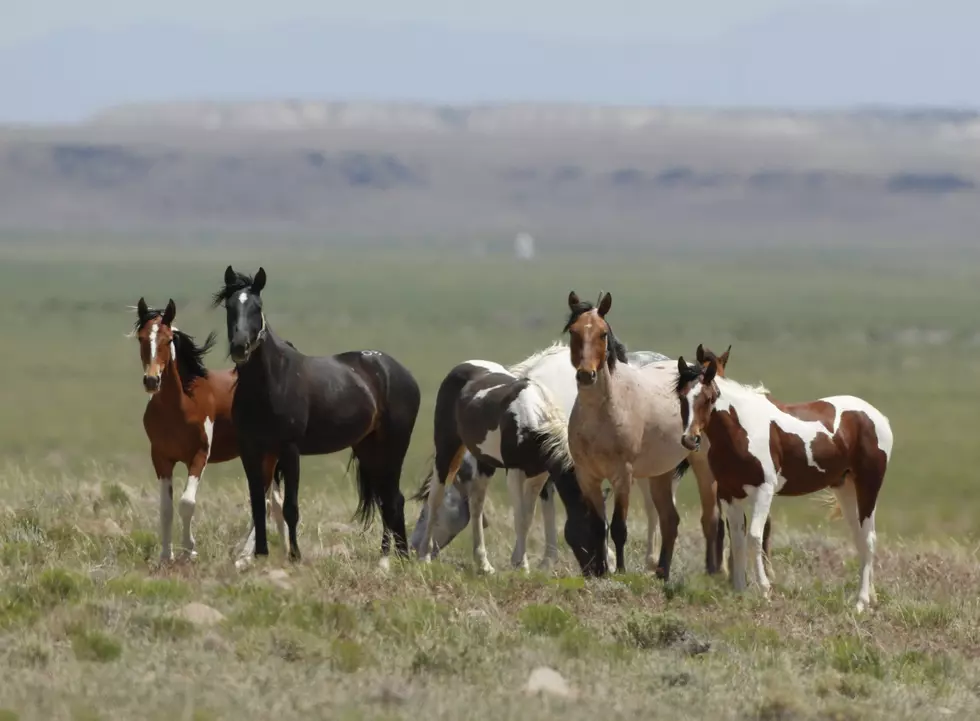 Proposed BLM Rule Could 'Stop All Human Activity' On Public Lands
George Frey, Getty Images
The Bureau of Land Management has proposed a "rule" that shocked the lawmakers of Wyoming and other Western states.
"It has the potential in the extreme to stop all human activity" according to Jim Magagna of the Wyoming Stockgrowers Association.
In this opinion piece, you will see me put "RULE" in quotations. This is because it's not actually a "rule" but a law written by the bureaucracy.
Laws are supposed to be written by our elected officials in Congress.
But Congress has given that authority to these agencies, and it has gotten way out of hand.
During any "rule" making process there is supposed to be public input. But in this case, very little has been allowed.
In the video below Governor Gordon of Wyoming and Christi Noem of South Dakota testify against the "rule."
Under this new proposed "rule" land that is leased for conservation could block any other use.
The draft of the rule remains vague as to what a conservation lease would mean for a parcel of land that is leased for this purpose, but it does appear that it would be a designation preventing any use of that parcel, said Adam Stewart, legislative director for the office of U.S. Sen. Cynthia Lummis, R-Wyoming
Conservation groups cheered for the "rule." For some of them, the goal is to have all human activity off public lands, including recreation.
On Thursday, Gov. Mark Gordon of Wyoming asked to have the proposed rule withdrawn.
The Governor testified before the House Committee on Natural Resources.
Gordon pointed out that the rule is an overstep of the agency's authority while undermining the state's power.
In the video below, part 2 of Governor Gordon of Wyoming and Christi Noem of South Dakota testify against the "rule."
"Let me say, my administration values the relationships we have with Wyoming BLM staff, which is why it seems so boneheaded to spurn valuable, on-the-ground stakeholder knowledge and the ability to work with local partners to craft a useful way forward. Wildlife management is the responsibility and squarely within the authority and purview of the states — not the federal Government." said Gordon.
With this rule grazing on public lands would not be possible. The livestock industry of Wyoming and sounding states would come to an end.
If the new "rule" goes through then it will end up in court, for sure.
Maybe that's a good thing.
This is an overreach by this agency of the authority given to it by Congress.
Once again the courts will be called upon to put an out-of-control agency back in its place.
Exploring Wyoming's Alcova River Canyon
Edgerton Bowling Alley Demolished
There was a time that this little town was a party place.
Stories of drunkeness, debauchery and bowling are this little town's history.
It's very different now.
More From Wake Up Wyoming